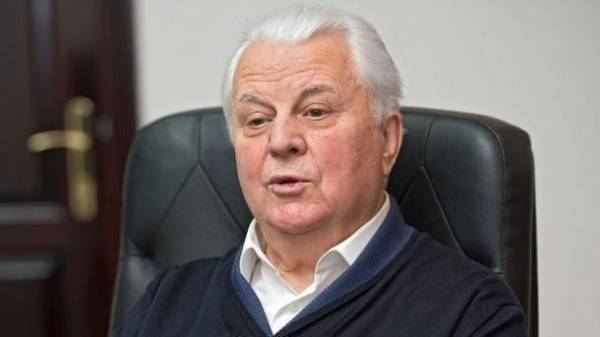 Recognized by Russia passports of the so-called "DNR" and "LNR" do not make sense, as they few will be able to use in Russia, so the Kremlin is trying once again to deceive the international community. About it on air of TV channel "112 Ukraine" said Ukraine's first President Leonid Kravchuk.
In his opinion, no sense in Russia recognized the documents of the militants there, as they are not recognized by the international community.
He also explained that these passports will be able to use outside the Donbass small part of the townspeople.
"It must be at the level of international law, what force and importance of such passports from the point of view of international law? In my opinion, it's just a game of politics. If you take the purely human side of things: who can use these passports in Russia? If about 2 million people have in these areas, it could be 150 thousand of those who looted, sold in this way and they can leave the "LNR" and "DNR" to go to Russia, buy a house, live and learn. These passports are not for people who are poor, sick, do not have pensions, where they go and where they will live? Why do they need this passport? This is done to deceive the international community", – said Kravchuk.
He noted that though Russia on these passports is host to militants.
"If they want to take people with "DNR" and "LNR", let take. I personally don't mind if they take fighters and mercenaries, whose hands are stained with blood, if you take away the enemies and separatists, let him take it. Let them deal with the separatism near Moscow. We will only relief. But the territory and the land is ours, we will not give up," added the former President.
We will remind, on February 18, Russian President Vladimir Putin signed a decree on the recognition in Russia of the documentsissued to citizens of Ukraine and stateless persons residing in the occupied territories of Donetsk and Lugansk regions of Ukraine.
In turn, the President of Ukraine Petro Poroshenko called Putin's decree on the recognition of passports and other documents of the so-called "DNR" and "LNR" violate international law and evidence of occupation of this part of Ukraine.
Comments
comments