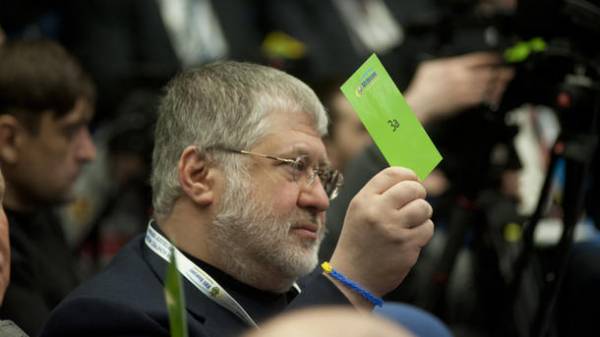 The activities of the KKS-owners of the nationalized PrivatBank can be investigated in the framework of criminal proceedings. This can happen if agreed upon with the International monetary Fund (IMF) audit shows serious violations that led to the bankruptcy of "Private", said the head of the National Bank of Ukraine (NBU) Valeriya Gontareva in an interview with Reuters.
According to Gontareva, to the end of the first semester will test the ability of the companies-borrowers of "Private" parasitismo loans in the next 5-10 years. "If this does not happen, the bringing the Bank into bankruptcy. It is a question of law enforcement, there will be lawsuits filed," – said Gontareva.
The audit conducted by the international company Erst&Young, the test began in January of 2017.
As you know, criminal charges for finishing of Bank to bankruptcy appeared in Ukraine in 2015. According to the law, the punishment for such offence is up to five years in prison.
PrivatBank was nationalised in December 2016. The whole procedure took 72 hours. The owner of the financial institution is now the state represented by the Ministry of Finance.
Before nationalization belonged to PrivatBank Ihor Kolomoisky (almost 50%) and Gennady Bogolyubov (slightly less than 42%).
According to Gontareva, she had no contact with the former shareholders after the nationalization of financial institutions.
The decision of the NBU and the Cabinet of Ministers explained the need, as the Bank was in a difficult position – in particular due to the high share of loans issued to related parties. In turn, the former owner of the Bank Igor Kolomoisky believes that PrivatBank was the victim of arbitrariness.
At the same time, the Bank plan a few years back in private hands. According to the head of the NBU Valeria Gontareva, "Private" can sell in three to four years.
Comments
comments