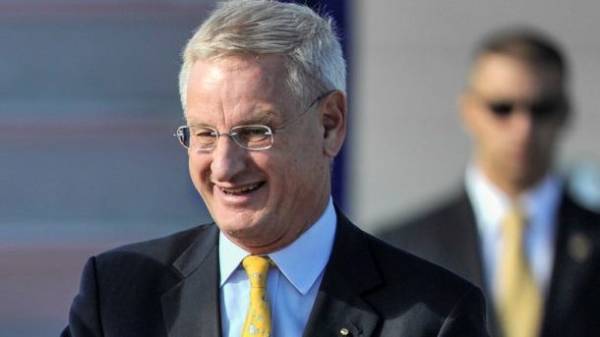 Even if the U.S. administration will be included in the "Norman talks", but no negotiations can occur without the participation of the Ukrainian side. In an interview with "Today" said the former Prime Minister of Sweden and member of the Ukrainian Board of the international reform Carl Bildt.
He noted that the main condition of the Normandy format is that the negotiations cannot continue without Ukraine.
"Sure, no negotiations can occur without the participation of Ukraine. Because this is a Ukrainian problem, the problem between Ukraine and Russia. And any talks that do not include Ukraine, have no possibilities to solve the problem. At the moment, of course, there is the "channel format" on the sidelines of the Munich conference was a meeting of foreign Ministers in this format. And at the moment this is the format of the talks. Does the US want to join him, I don't know. But there's nothing you can do without Ukraine. This is the most important," said Boldt.
Earlier, the Chairman of the Munich security conference Wolfgang Ischinger suggested that the administration of the tramp to connect to the "channel format", thus increasing the efficiency of the negotiations.
Full interview with Carl Bildt read here.
Comments
comments