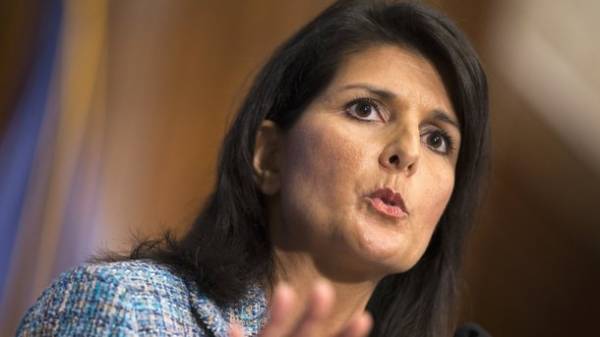 The United States will maintain sanctions against Russia until Crimea is returned to Ukraine. This was stated by U.S. Ambassador to Nikki Haley in the debate about the conflicts in Europe in the UN security Council.
"Cooperation between the United States and Russia can not be built at the expense of the security of our European partners. Therefore, we urge Russia to comply with Minsk and to liberate the Crimea. Our sanctions on Crimea remain in force until Russia will not return Crimea under the control of Ukraine," said Haley.
Haley also said that the U.S. considers Russia's recognition of "documents" of individual regions of Donetsk and Lugansk region. a direct challenge to the efforts to maintain peace in the Donbass.
We will remind, in the UN security Council held a debate under the chairmanship of the Minister of foreign Affairs of Ukraine Pavlo Klimkin. A presentation was made by UN Secretary-General antónio Guterres, Secretary General of the OSCE Laberto Zannier and Secretary General of the European external action service Helga Schmidt.
The Minister of foreign Affairs of Ukraine Pavlo Klimkin urged the UN to be more proactive in solving the military conflict in the Donbass.
Comments
comments