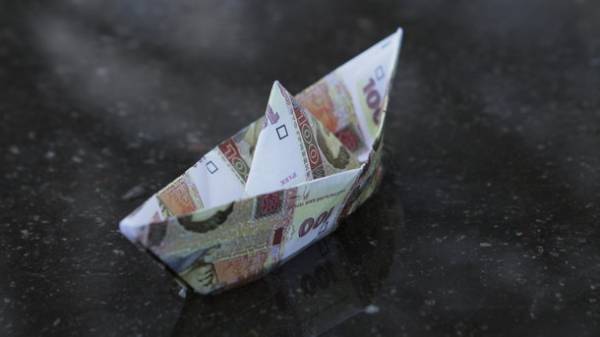 The Ministry of Finance of Ukraine at the weekly auction on placement of bonds of internal state loan (government bonds) attracted to the state budget 709,664 million.
Of this amount, 268,784 million UAH are involved in the sale of hryvnia bonds with a maturity period of 6 months with a weighted average yield of 14.3% per annum, 440,880 million UAH bonds for a period of 1 year with a yield of 15.2% per annum.
The placement of hryvnia bonds with maturity of 3 and 9 months did not take place.
As reported, the Ministry of Finance in the first quarter of 2017 plans to place UAH bonds with maturity 3, 6, 9 and 12 months, and a maturity of 2-3 years. The placement of foreign currency bonds is not planned.
As of 21 February, the volume of government bonds outstanding in the principal amount of the debt amounted to 674,490 billion UAH, while in the ownership of the National Bank of Ukraine are bonds in the amount of 382,074 billion, or 56.6% of the total.
Comments
comments