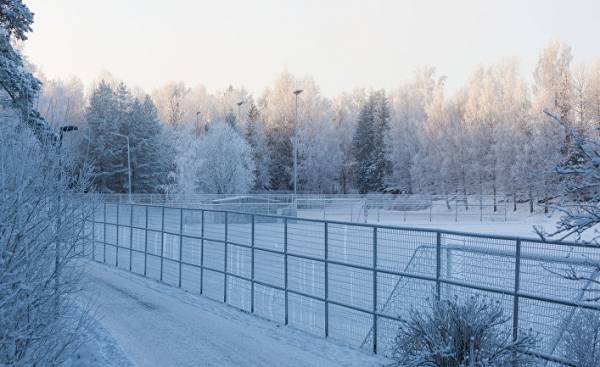 According to Nyberg, Rene (René Nyberg), former Ambassador of Finland in Russia, knowledge of their own history is a prerequisite for understanding the history and attitudes of the neighbouring countries.
"My favourite line: the Grand Duchy of Finland − as the Emirate of Bukhara. They both were part of Russia, though belonged to the Russian Empire, enjoyed the rights of autonomy. However, unlike Bukhara, Finland did not have its Emir, as the Emperor was simultaneously the Grand Duke," says Nyberg.
According to Nyberg, Finland affects the biggest political question of history: what Russia celebrates and celebrates in 2017.
Differences Russia views Finland, in his opinion, is insignificant. Especially compared to the neighbors who are faced with more harsh treatment on the part of Russia.
"However, the Russian media always surprise you, because sometimes can write anything."
René Nyberg draws attention to the fact that Russia has no natural boundaries — water or mountain — and the work of the border was the historical way to protect Moscow and Russia from unwanted visitors. He quotes the Swedish historian Kristian Gerner (Kristian Gerner), according to which there are two models of the relation of Russia to other countries.
"Or Russia perceives the neighbour as an equal, or refers to the neighbor as to the Kazan khanate at the time. Such neighbors can subdue or capture and, if necessary, to put pressure on them".
"Therefore, Russia is, of course, difficult to live with its neighbours".
Border of Finland was discussed in the framework of the Paris peace Treaty in 1947, and returning Porkkala in 1956 was the finishing touch. Norway Russia never fought.
"However, in the fall of 2015 Russia has already violated longstanding agreement about the border and missed thousands of people without visas to Norway and Finland. Violation of the agreements about the border, immaculately performed for over 50 years, I guess, was to remind Finland that, if desired, Russia could always interfere in its Affairs," says rené Nyberg.
Russia is trying to normalize relations with Poland, but nothing like with the Baltic States it did not try to do.
"A gold chain of the President of Estonia (the lapel insignia of the President of Estonia — approx. lane) still not returned from the Kremlin Armory, where it fell in 1940-m to year".
According to the former Ambassador, to come to common positions in matters of history — not the easiest task for the two countries.
"After the collapse of the Soviet Union looks close, but Russia is again in a situation where her views on the past does not coincide with ours".
Comments
comments