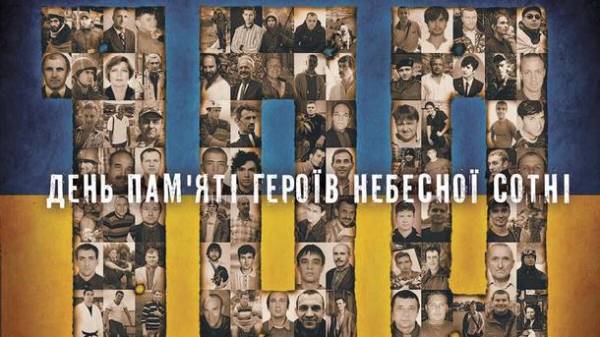 20 February 2014 went down in history as a black day on the calendar. On this day three years ago, there were mass executions of activists on the Maidan.
The participants of the revolution of Dignity, fighting for the European future of the people of Ukraine, were brutally gunned down.
The heroes of the Heavenly hundred still live in the hearts of many, and the Ukrainians in social networks on the anniversary and share their memories of those tragic events.
Feat Nebesna Sotn – butaperazine orty – virati Ukraine s cPCI paws Chicago dopolavoro rosijskogo eagle. – President
— Svyatoslav Tsegolko (@STsegolko) 20 Feb 2017
20 2014 fierce. 16.00. Governmental quarter. Tisha. Motorola Tisha. Take not zabuvati Nikoli. Vcna pam'yat Heroes! #Nebesnaja
— Svyatoslav Vakarchuk (@s_vakarchuk) 20 Feb 2017
20.02 the third Ronica the cob, rosasco-ukraïnskoï wine
Remembering about rosstro on the Square, let's not zabuvati I about the other oblicza tsogo day
— Oleksandr Briginets (@bryhynets) 20 Feb 2017
20.02.2014
Pokey ODN was sajidali svoï rights investigation specilise doing on the ground.
Glory to heroes, death to the enemy! pic.twitter.com/ccm315XNcl
— Andrii Olefirov (@AndriiOlefirov) 20 Feb 2017
Comments
comments