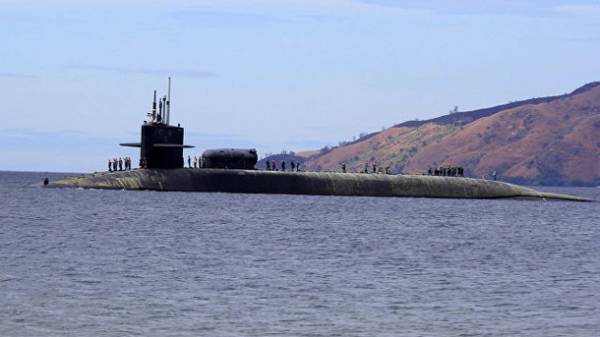 The American nuclear submarine "Michigan", which was included in the South Korean port of Busan are waiting for the "miserable end" if Washington will take provocative actions, says the North Korean portal "URI minaccia" ("Compatriots of our nation").
If the submarine would dare to take some action, "she will not be able to rise to the surface, as will meet a miserable end, becoming only the spirit of the sea", reads the article on the website.
The portal notes that in the event of a military threat Pyongyang uses defensive nuclear deterrent force and nuclear aircraft carriers, submarines and other equipment of the enemy "will fall to pieces of molten metal".
According to the author, the statements of the us administration's readiness to any action against North Korea demonstrate that Washington is approaching the implementation of a strategic scenario in which at any moment can begin real hostilities.
We will remind, on Sunday ended a large-scale military exercises the US and South Korea Key Resolve, which was attended by 290 thousand uncracked and 9.7 thousand us troops.
The maneuvers were also involved nuclear aircraft carrier of the U.S. Navy "Carl Vinson". Despite the end of the exercise, the aircraft carrier will remain for some time in the waters of the Korean Peninsula due to the aggravation of the situation in the region. In the port of Busan also includes nuclear submarine "Michigan".
Comments
comments