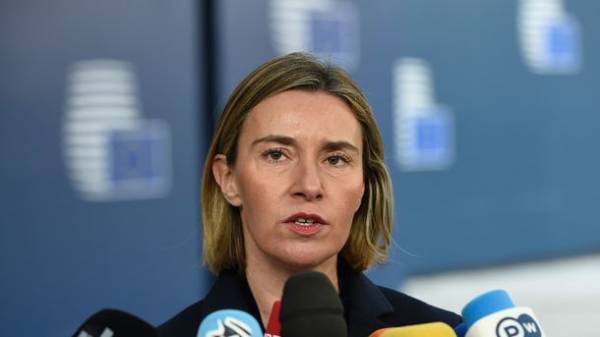 In the European Union believe that the US is now divided internally and their position as a world leader, the question that can become a destabilizing factor for the rest of the world. This was stated by the representative of the Union for foreign Affairs and security policy Federica Mogherini after a two-day visit to Washington, reports 112 .ua, citing Die Welt.
She urged US to unite, not to lose world leadership, which also affected the situation in the world.
"I've never seen the US is so polarized and divided, so conflict-Laden as it is now. However, the one who would like to play a global leadership role, needs to be internally strong, self-confident and cohesive. If the world's largest democracy demonstrates the tension at this level, it may become a destabilizing factor for the world, " said Mogherini.
According to her, in the future between the US and Europe will be dominated by pragmatic relations.
"We are approaching a new phase in our relationship. We have to obestochivaete each topic to understand what we have similarities. But it's not a tragedy," – said the representative of the EU.
Earlier, Federica Mogherini said that the EU will preserve unity in the policy of sanctions against the Russian Federation before the full implementation of the Minsk agreements, but I'm not sure that the US will adhere to the same position.
Comments
comments