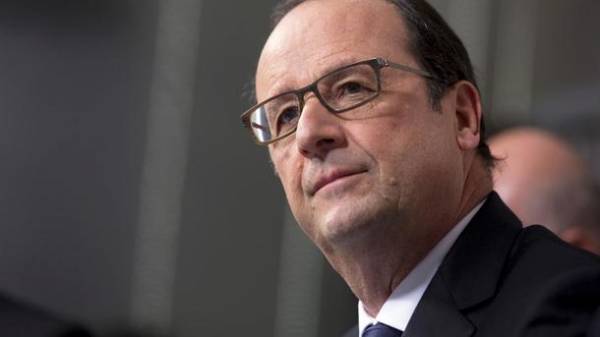 French President Francois Hollande said that Russia can get the benefits of intervening or arranging military conflicts that have an impact on the world and to establish itself as a power. He told this in an interview with several European publications, reports "RIA Novosti".
According to him, Russia is using to achieve its goals, the same procedures and technology as the USSR at the time.
"Russia wants to be at the space, which at the time was part of the Soviet Union, such as Ukraine. Russia wants to participate in the resolution of conflicts in order to derive benefits from it, it can be seen in Syria. Russia established itself as a power. It tests our strength and sorazmerit the power relationship. At the same time, it uses all means to influence public opinion. This is not the ideology that in Soviet times, but often the same treatments plus technologies. She has a strategy of influence and we don't have to exaggerate, but want to keep attention," — said Hollande.
Also, the French President said that almost all extreme right-wing movements in Europe are associated in varying degrees with Russia, so called to expose the "ideological operation" of Russia in the world.
Earlier, British defense Secretary Michael Fallon said that NATO must unite to counter the threats from Russia, as Moscow is trying to destabilize the West. He urged the Alliance to be vigilant towards Russia.
In turn analysts of the private us intelligence analysis firm Stratfor noted that among Russia's neighboring countries Ukraine is the most strategically important to both Moscow and the West.
Comments
comments