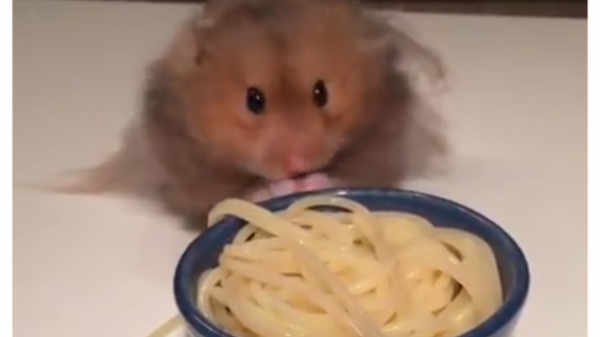 A good appetite can boast not only large animals but also small crumbs. In Facebook appeared a funny video with a cute hamster in the lead role.
The video shows how little pussy was super for both cheeks spaghetti from deep bowls.
In less than 50 seconds, the hamster ate six pieces of spaghetti, and to stop there is not going to.
A video with a voracious hamster just a few days the social network has collected about 6.5 million views.
Comments
comments