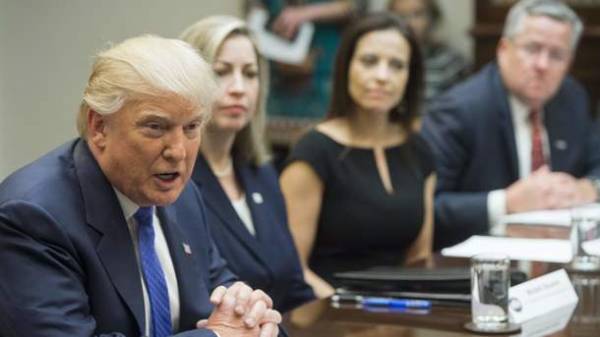 The US President Donald trump has promised to expand the nuclear Arsenal of the country. He stated this in an interview with Reuters.
According to the American leader, the United States has lagged behind in this matter, and he intends to ensure that the United States was "on top".
As reports "RIA Novosti", the White house spokesman Sean Spicer on regular media briefing on 23 February said that "the US does not intend to concede their superiority in the nuclear field to anyone".
February 10, the official Kremlin spokesman Dmitry Peskov, commenting on the possibility of extending the Treaty on measures for the further reduction and limitation of strategic offensive arms, said that Moscow and Washington need to share relevant information regarding the positions of the parties in the field of strategic security. "We had a certain break in the dialogue on strategic security issues, so this break is necessary in any mutual update information on positions," he said.
On 9 February, Reuters, citing sources in Washington reported that on January 28 trump during his first telephone conversation with his Russian counterpart Vladimir Putin criticized the Treaty on the reduction of strategic offensive arms (start-3), calling it a bad agreement to the United States.
Comments
comments