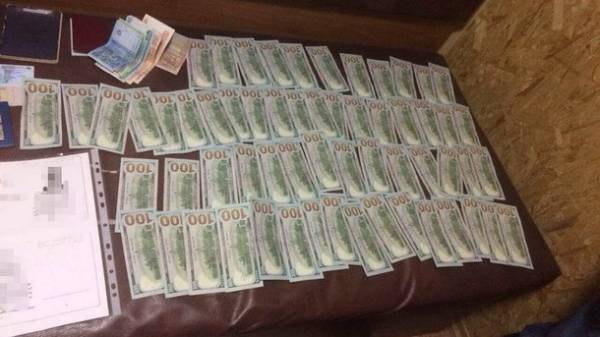 The security service of Ukraine detained the Director of one of the state enterprises Kamenka-Dnieper region of Zaporozhye region, which was awarded nearly three million public funds and tried to escape to Russian-occupied Crimea. Reports a press about it-service SBU.
According to the report, in 2015, the official has concluded with private entrepreneurs a number of contracts for the sale of a biological asset. Under the agreements, the farmers received almost 700 hectares of land for agriculture. In fact, no work on the land was not conducted, and obtained from the contracts nearly three million hryvnias, the attacker was given.
It is also reported that the official was trying to hide from the investigation to the temporarily occupied Crimea, but were detained by militiamen on PPC "Chongar". During the inspection the investigators of intelligence seized from the detainee 6 thousand dollars.
Now the official it is reported about suspicion and the issue concerning election to it measures of restraint.
Comments
comments