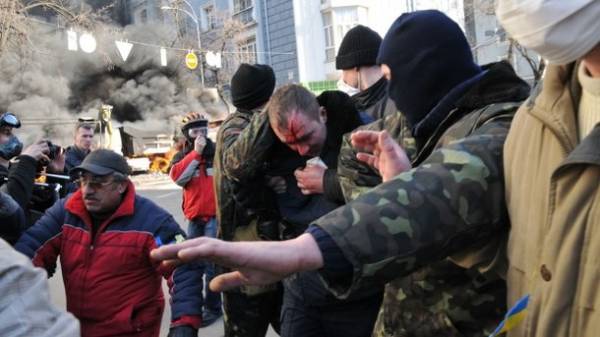 People's deputies intend to give the status of combatant persons who have received damage during the protests on the Maidan during the Revolution of Merit and without disabilities. For the corresponding bill in the first reading voted 261 MP, reports 112.ua.
Thus, the draft law on amendments to the Law of Ukraine "On status of war veterans, guarantees of their social protection", which was approved and submitted by the Cabinet to the Parliament, participants in hostilities can be recognized as persons who suffered bodily damage (heavy, moderate, light) that has not led to disability, while participation in mass shares of the civil protest in Ukraine from 21 November 2013 to 21 February 2014.
It is also noted that the actions of this paragraph do not apply to law enforcement officers, military personnel and other military units, which had sustained damage during the confrontation with activists on the Maidan.
In addition, the bill supplements the list of persons considered to be invalids of war, persons who have become disabled due to injury or other damage of health received in the areas of fighting during the Second world war and from explosives, ammunition and military weapons in the post-war period; from explosives, ammunition and military weapons in a combat zone in the Donbass.
Comments
comments