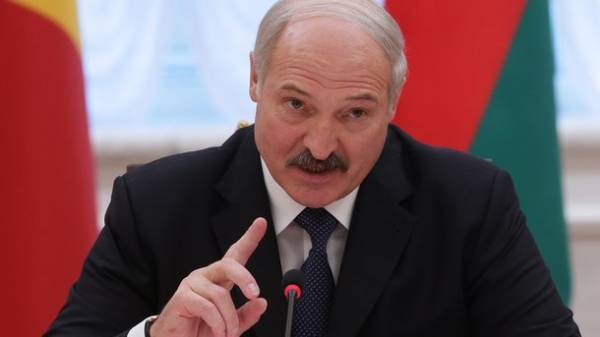 To talk about the full formation of the Union state of Russia and Belarus with all its inherent attributes (a common Constitution, common currency, and so on) is not necessary. This was stated by President of Belarus Alexander Lukashenko in interview to TV channel "MIR" reports "BelTA".
"Today we are not ready. Not as many Belarusians, as the Russians and the Russian leadership. But we must then solve other questions. As for the people – we have done a lot. Now it is necessary for the economy to see", – said Lukashenko.
Previously, Alexander Lukashenko said that his Russian counterpart Vladimir Putin a great relationship and any problems between the two countries themselves, without intermediaries can easily solve.
"I hate middlemen. Because they are around Belarus, as I'm the President, so many go – peacekeepers, mediators, with the EU, but with someone else. Yes we are not brokers let's deal with the EU, with other States and so on. Today about Russia saying that there need intermediaries between Putin and Lukashenko. Yes, calm down – we with Vladimir Vladimirovich Putin, great relations," said Lukashenko.
Comments
comments