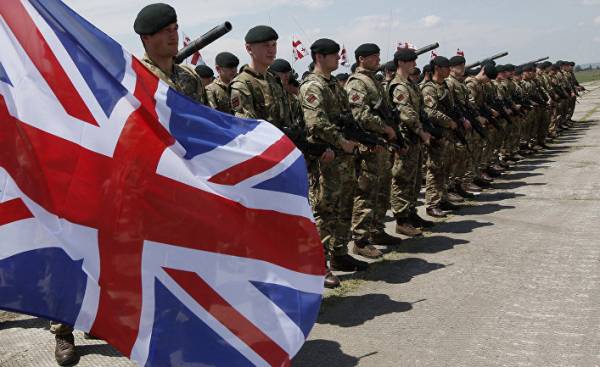 Senior officials of Britain and its army was in a very awkward position.
Among the military of Queen Elizabeth, directed in 2015 in Tallinn on NATO exercise called "Strong spear" (Operation Steadfast Javelin), Ministry of defense disseminated a brochure explaining how they should behave with strippers and prostitutes.
Weird? Not really. As stated, the air force Minister of defence, the manual for "safety" in the sexual sphere during the service, really no longer applies to Her Majesty's forces. The textbook was created with the support of the Ministry, that is, at the expense of the state Treasury, it was recommended that the best military institutions with a Striptease in Tallinn and also gave advice concerning night life in the Estonian capital. In particular, the commanders advised the soldiers to leave the prostitutes located to the meetings alone, not more than 20 and not less than 5 euros for tea. The guide explained that every institution has facilities where you can ask for a lap dance.
One of these institutions, X Club described as a place where "most sexy and hot girls" participate in the "crazy erotic shows in the world", the guide for the military they call this place "the most professional strip club." Another club, Soho, describes as "the biggest club in Estonia." Also, the military were encouraged to visit the shop Bonbon Lingerie to buy gifts for wives and girls who are waiting for them at home.
A brochure published by the BBC on the Internet under the name "Tallinn tour guide for allies", led to the UK a fierce debate. MP-conservative sir Gerald Howard (Gerald Howard) said that "it was created for the sake of our military, many of whom are still very young. It is needed to help them to avoid incorrect behavior."
Comments
comments