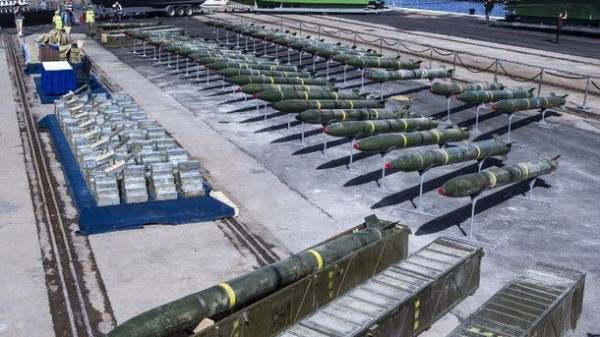 The volume of global arms market in 2012-2016 increased by 8.4% compared to the previous five-year period. In General, the sale of weapons has reached the largest scale since the end of the cold war, writes Deutsche Welle, citing data from the report on exports of arms in the world the Stockholm Institute for peace studies (SIPRI).
According to researchers, the five largest arms exporters in the world – the US, Russia, China, France and Germany. Together, these five States are responsible for 74% of international arms transfers, which mainly acquire customers in Asia and Oceania, and also in the countries of the Middle East. The biggest importers of weapons in the world – India and Saudi Arabia.
The upward trend in the global arms market after many years in this region saw a decline was also noted in the report, SIPRI over the last year.
A world leader in arms trade remains the US – their market share is 33%. In 2012-2016 the sales of U.S. arms has increased by 21%.
"The US is exporting weapons at least 100 countries, far more than any other supplier countries," – noted in SIPRI. According to the researchers, almost half of American weapons out to customers in the middle East.
In second place is Russia with a market share of 23%.
Increasing the sales of weapons 74%, China has increased its share in the global arms market to 6.2% and ranks third among the largest exporters. France – 6%, Germany 5.6 percent.
Comments
comments