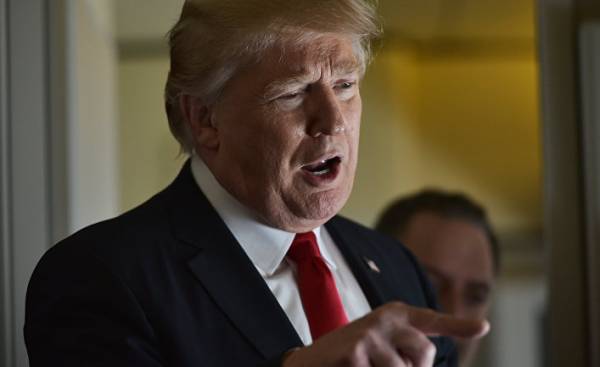 "Do not take Donald trump the opportunity to stop a new cold war," says Hans-Wilhelm, Steinfeld (Hans – Wilhelm Steinfeld) in the first edition of "Underhuset" on the channel TV 2 this season.
Steinfeld, he worked in Moscow for 18 years as a reporter for NRK. In the "Underhuset" he takes the tramp under the protection and compares Donald trump with Ronald Reagan.
"5 November 1980 Ronald Reagan was elected President of the United States. What did the liberals in Europe? "Ronald Reagan is no good! Send him back to Hollywood!" What Reagan did? He, along with Mikhail Gorbachev ended the cold war. And we should not deprive trump of this opportunity."
Like Reagan in 1980-e years, trump could be the President to end the cold war with the Russians, said Steinfeld.
— What is the good in politics, Donald trump?
— The fact that he wants to cooperate with Russia — plus.
Steinfeld believes that everything points to the fact that trump will be able to put an end to the cold war in Russian.
"Let us remember that never in recent history in the United States was not Secretary of state, which was awarded the Russian "Order of friendship", notes Steinfeld and emphasizes that this is the biggest distinction, which can be rewarding Putin.
Further, Steinfeld alluded to the apparently good personal relations between Putin and trump.
"It's good. And unlike China that threatens the U.S. economy, Russia does not".
Steinfeld, notes that in politics trump thinks like a businessman.
"As a businessman, trump realizes that he doesn't want a war on two fronts, so he flirts with the Russians and is in confrontation with China."
"Music to the ears of Putin"
At the end of the program, Steinfeld says trump as President would not drag the US into conflicts outside the country.
"For Putin's ears is music. When President Putin invaded the Crimea and annexed it from Ukraine in 2014, this was due to the fact that he was afraid that the naval city of Sevastopol could become a NATO port. After the arrival of the trump to power, the fear of being surrounded by NATO and the West will be weaker".
— But trump also said that he expects that Russia will return Crimea to Ukraine?
— Here, too, the businessman says. It makes the Russian emergency requirement. It will never be executed. But he can force Putin to respect "Minsk-2".
Those who wait from the policies of Donald trump's the worst, Steinfeld can only say one thing: "in the past we have experienced a much more dangerous situation."
Comments
comments