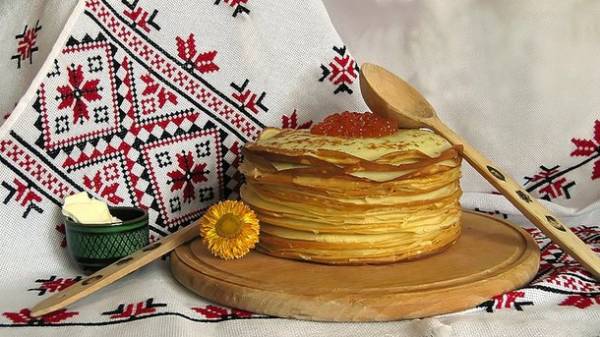 For Orthodox Christians is the week before lent, when you need to give up meat (which is why it is called cheese-fare) and go easy on dairy products: butter, cheese, sour cream, milk. Main meal of carnival — pancakes, which were baked and eaten in large quantities. They had ritual value: round, ruddy, hot — symbolized the sun, which flared brighter, lengthening days. Also the attributes of the national celebration was the festivities, going to the guests, sleigh rides, fun and the effigy of Maslenitsa. A hearty feast and fun were considered as the key to the future well-being, prosperity and success.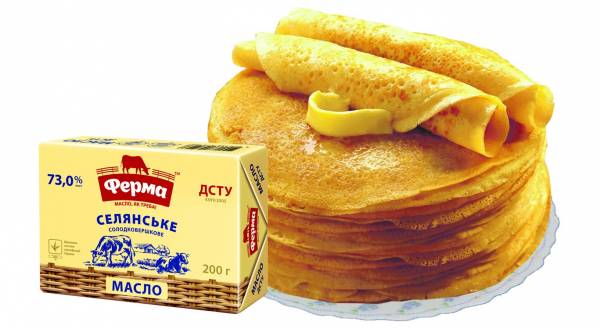 Today is the first day of carnival, which this year runs from 20 to 26 February, Shrovetide Monday in the old days was called a Meeting. It has long been thought that the later start on Monday, the richer will be the harvest. The children had a doll made of straw of the Shrovetide, went home with the songs, and the hostess treated them with pancakes (by the way, the first pancake, it was customary to give to the poor).
Try it today tested recipes oil pancakes that just melt in your mouth.
LACE
Ingredients:
Milk – 0.5 l
Eggs – 2 PCs.
Vegetable oil – 2 tbsp
Salt – 0.5 tsp.
Sugar – 1 tbsp
Yeast – 1 packet (11 g)
Flour – enough so the dough was as pancakes
Butter – 100 g
Sour cream – 4 tbsp
Water – 1.5-2 tbsp.
Preparation:
In warm milk put the yeast, stir, add salt, sugar, eggs. Well all mix, add the flour to make a dough as for pancakes. The pan with the dough cover with a towel and leave in warm to rise. When the dough rises, it should be brewed with boiling water (1,5-2 cups). It must quickly pour mix immediately. Then add vegetable oil, mix well and cook (they should be laced up, in a shallow hole).
Prepare a "Fudge": melt butter, mix with sour cream and sugar to taste, beat well with a whisk until creamy. Each baked pancake lubricate the resulting "cream" and fold them in a pile on top of each other. The finished stack can be put in the oven for 5-10 minutes.
THIN
Ingredients:
Egg – 5 PCs.
Milk – 1 liter
Wheat flour – 350 g
Butter – 125 g
Sugar – 1 tbsp
Salt – 1 tsp
Preparation:
In a bowl crack eggs, add to them salt, sugar, mix everything thoroughly. Melt butter, add to egg mixture, stirring constantly. Add half the milk, fold in flour. Get a very thick batter, dilute with the remaining milk (so we can avoid lumps). Bake the pancakes immediately: the dough does not need to steep. Grease the pan does not need butter, which is in the test, just so they don't stick. Pancakes work for this recipe thin, delicate, elastic.
WITH CUSTARD
Ingredients:
Milk – 1.1 l
Wheat flour – 250 g
Egg – 4 PCs
Vegetable oil – 2 tbsp
Sugar – 270 g
Baking powder – 1 tsp
Salt, vanilla – to taste
Butter – 70 g
Coconut shavings (for topping)
Preparation:
To make the dough from 200 g flour, 500 ml milk, 2 eggs, 1 tbsp sugar, baking powder and salt onto the tip of a knife and vanilla to taste. To cook pancakes.
Now prepare the cream. To do this, mix 1 tbsp. sugar with 2 eggs, add 3 tbsp flour and vanilla. Pour 2.5 tbsp. cold milk, mix until smooth (with a mixer). Put on medium heat and stirring constantly, bring to a boil. Put 70 g of butter. If you want thicker cream, boil for 5-10 minutes until thick.
Pancake spread on a Board and cut from both sides. On the edge of the pancake to put 2-3 tablespoons of cream, a little to distribute it throughout the pancake, but the bulk of the cream should stay on the edge. Gently roll into a tube, sprinkle it with coconut flakes.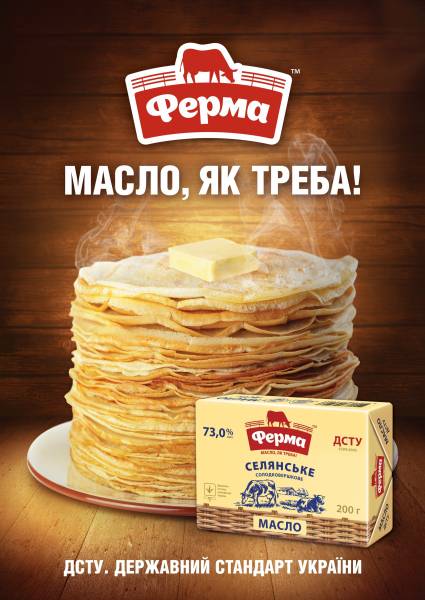 CAVIAR
Ingredients:
Eggs – 3 PCs.
Sugar – 50 g
Wheat flour – 250 g
Butter – 60 g
Salt – 0.5 tsp.
Milk – 500 ml
Vegetable oil – 60 ml
Red caviar, 200 g
Preparation:
Prepare the pancake batter from eggs, sugar, flour, milk, fry them. Grease each pancake with melted butter. For each pancake put a tablespoon of caviar and turn rolls.
Fact:

USEFUL TIPS
The dough is better to mix by hand whisk, not a mixer, then the crepes are more thin and light.
The secret to good pancakes is in the skillet. If it is not possible to fry on the pancake special, don't forget to pre-wash, bake and allow to cool a conventional. Then the pancakes will not stick.
To avoid lumps in the dough, carefully screening the flour knead Mered.
Do not forget to put in the dough, like salt and sugar, otherwise the pancakes will come out or fresh (if nothing to put), or not very tasty (if you put only one ingredient). Just if you plan a salt filling, the salt is put a little bit more and Vice versa.
Comments
comments