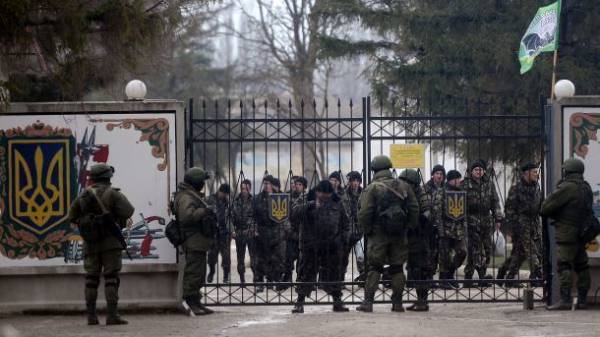 NSDC Secretary Oleksandr Turchynov believes that due to the Crimea managed to win time to prepare for resistance in the Donbass. He told about it in interview to "BBC Ukraine".
According to him, without ending the Crimean operation, the invaders could not develop military aggression on the mainland Ukraine.
"It's simple: the active phase of operations in the Crimea began, when on the Maidan bloodshed. The preparatory phase much earlier. The Crimean operation they conducted, using the fact that in Ukraine there was no the authorities and power structures are able to resist. And still – instead of the planned three-day blitzkrieg, they (the Russian invaders – ed.) are bogged down there in a month. But without ending the Crimean operation, they could not develop military aggression on the mainland Ukraine", – said Turchinov.
He noted that this gave the opportunity to the then military and political leadership of the country to prepare some kind of army – the National guard, volunteer battalions – and to counter the Russians in the Donbas.
"In addition, even the mood of the people in the Donetsk and Luhansk regions and in Crimea was different. Ukraine was ready to die a lot is local, Donetsk and Lugansk patriots", – said Secretary of the NSDC.
Oleksandr Turchynov told how in the beginning of the war armed criminals. In 2014, when the first volunteers went to Donbass to protect Ukraine, then still the acting head of state had to issue weapons under their responsibility to people who have had problems with the law.
Comments
comments