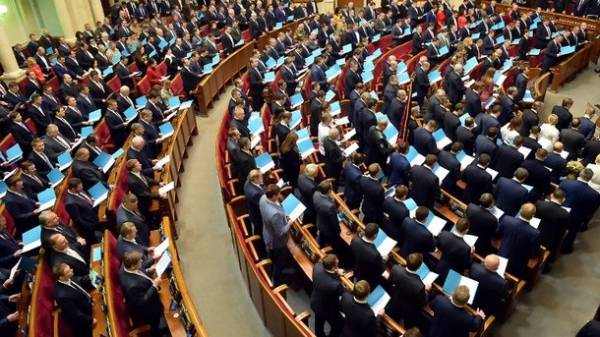 The Committee of the Verkhovna Rada of Ukraine on issues of budget requests, the Cabinet of Ministers to send collected from the members of the criminal organization of ex-President Viktor Yanukovych money to the families of the Heavenly hundred Heroes and those killed in military operations in the Donbass. This was announced by the head of the Committee Andriy Pavelko.
"Now there is a unanimous decision to appeal to the government to funds, which we reported to the chief military Prosecutor Anatoly Matios, were distributed among all the relatives, families of those who died three years ago – 106 (man. – Ed.) The heavenly hundred, and also the guys who died in ATO", – he told reporters on the sidelines of the Parliament.
Pavelko added that the Committee's decision has already been sent to the Prime Minister of Ukraine Volodymyr Groisman with a request to urgently consider and resolve the issue.
In turn, the chief military Prosecutor of Ukraine Anatoly Matios added that all the members of the budget Committee voted unanimously Monday for an appeal to the Prime Minister.
According to Matios, the appeal is that 152 million UAH, "already collected from the members of the criminal organization Yanukovych," were distributed to members of the families of the Heavenly hundred – is 106, and the relatives of all the dead soldiers who died for the duration of the military operation in Donbas is 3150 people.
The chief military Prosecutor demonstrated documents on payment of the former Deputy head of State tax service of Ukraine Andriy Golovach in agreement with the result of UAH 130 million and the transfer of these funds to the state budget. Also he showed the same documents for payment of funds in the budget ex-Deputy Minister of economy Alexander Suhomlin.
Matios reminded that people who have paid these funds have a Ukrainian court verdict, testified about the known members of criminal organizations who are in Ukraine and behind its limits.
"They admitted their guilt in the Ukrainian court on the reduced under the court procedure and received the verdict with actual prison sentences, suspended for a certain time", – told Matios.
Comments
comments