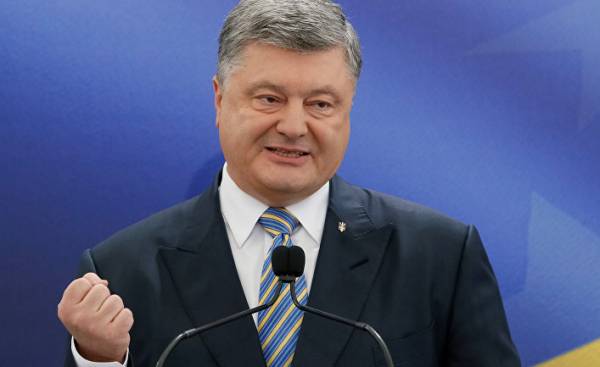 President of Ukraine Petro Poroshenko during a working visit to the United States of America will hold a series of meetings and negotiations. "Let's see what a powerful and fantastic support now we have in the United States. I arrived today for his first visit after the presidential elections (election of the President of the United States — approx. ed.). And we have a fantastic program," — said the head of state during a meeting with the Ukrainian community.
"It is very important that my appointment as the Ukrainian President in the White house before the meeting of Putin", — said Poroshenko and added that it is necessary to ensure that "all were armed with information and no one to leave no chance for injustice."
The President stressed that Ukraine has very strong bipartisan support in the U.S. Congress.
Petro Poroshenko noted that the wonderful gift was the decision of the US Senate to impose new sanctions against Russia. He stressed that sanctions are a civilized mechanism to force the aggressor to get out of Ukraine, to withdraw troops and equipment.
The Ukrainian head of state also noted that during his working visit is planned to a very large number of meetings. "There will be meetings in the White house, there will be meetings at the State Department. There will be a meeting in the Ministry of defence, the Ministry of Commerce, Ministry of energy," he said.
"Never such a powerful visit. And that is to ensure that we had the opportunity to talk about our cooperation in security, political and economic spheres," the President said.
Comments
comments