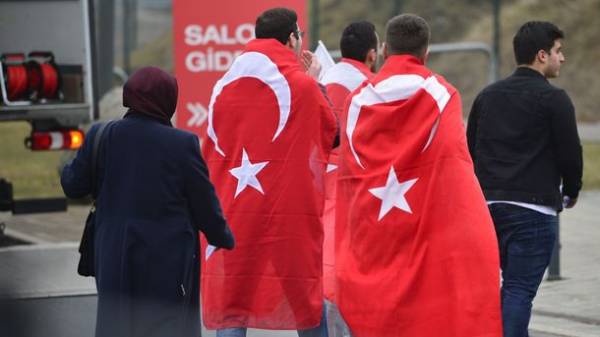 In the Turkish province of elazığ under the wheels of the presidential bus was hit by a security officer of President Tayyip Erdogan.
Bus motorcade had left the hall and accidentally hit a guard. The man was underneath the bus, reports TASS.
Prior to arrival at the scene, medics Turkish leader personally tried to help the victim. Now a security officer is in the hospital.
Earlier it was reported that the motorcade of President Recep Tayyip Erdogan got in an accident in Istanbul.
Comments
comments