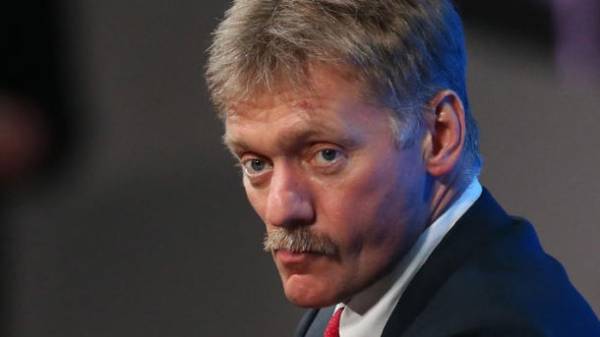 The President of France Emmanuel macron, the President of Russia Vladimir Putin during the meeting in Paris will exchange views on "hot-button issues of the international agenda" and regional conflicts. The journalists said the press Secretary of the President Dmitry Peskov.
"The agenda is obvious. First, both presidents should meet – it will be their first meeting. Second, Russia and France is very extensive agenda of bilateral relations. It projects economic and trade cooperation, and cultural interaction. In addition, interest exchange views on major pain points of the international agenda and regional conflicts, which are well known," – said Peskov.
We will remind, Putin on may 29 at the invitation of Macron visit Paris.
During the talks, besides discussing the state and prospects of development of Russian-French relations, the sides will exchange opinions on actual international and regional issues, primarily on coordination of efforts in the fight against terrorism and settlement of crises in Syria and Ukraine.
It is also planned that Putin and the Makron will jointly open the exhibition dedicated to the 300th anniversary of the visit of Peter to France.
Comments
comments