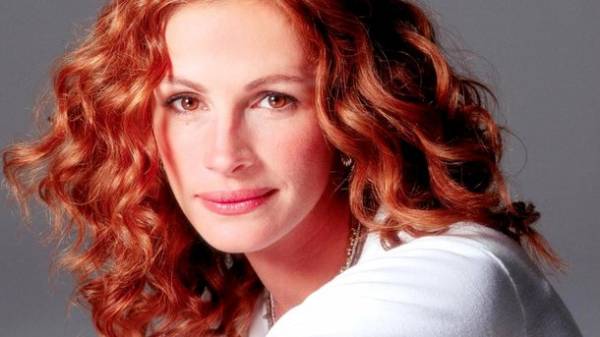 The condition of our skin, of course, much depends on heredity. Someone got oily, less prone to wrinkles, some dry, where they are visible already after 25 years. But genetics affect our appearance much less than the way of life. "What we look like, only 30% depends on genes. And 70% — from lifestyle and nutrition," says nutritionist Oksana Skitalinskaia. Her foreign colleague, Dr. Perricone strongly agree. So I developed a rejuvenating lifting and diet that is able to restore the skin a radiant look. Its adherents — such Hollywood divas like Julia Roberts and Jennifer aniston.
For maximum effect, the doctor advises us to "sit" on a diet 28 days, but says that in three days you will be able to see the effect. The basis of the diet — salmon, red and purple berries, fruits, vegetables and nuts, and also full refusal of sugar, fatty, fried and flour. We asked nutritionist Oksana Skitalinskaia to explain how such an organization your diet can improve the condition of our skin.
ANTI-AGING NUTRITION
"Red, blue and purple berries, fruits and vegetables anthocyanins give. They strengthen capillary walls, have a decongestant effect. In addition, are antioxidants that bind free radicals and prevent the damage of cell membranes. A lot of antioxidants in vegetables of any color, so they must be in the diet. With regard to salmon and nuts, it is a great source of omega — 3 fats, which can not do without in antivozrastnoy nutrition. They help retain moisture in the skin, make the blood vessels elastic and helps to deliver oxygen and nutrition directly to skin cells. Because of this it remains smooth regardless of age. Just do not overdo it with rejuvenating products: the less calories, the slower our cells are divided and the longer we do not age. Regarding the taboo on the sugar — totally agree: in foods that contain refined sugar, a lot of glucose, which coats the collagen fibers, and they stick together and become rigid. Because of this, they can't recover, and it turns out defective collagen. And in fact it provides the elasticity of our skin. Well, due to excessive consumption of fatty foods the fat is stored everywhere. In the end formed plaques, which clog the capillaries. The skin loses oxygen and nutrients and begins to age". So, as you can see, the principles of "the Perricone diet" is to adhere permanently if you want to preserve the youthfulness of the skin.
MENU FOR 3 DAYS
BREAKFAST
Scrambled eggs from three eggs and/or 100-150 g of grilled salmon.
Half a Cup of cooked oatmeal (not instant cooking).
Two slices of cantaloupe or 1/3 Cup berries (blueberries, blackberries, raspberries, strawberries).
Not allowed the consumption of juice, coffee or toast. If you normally drink large amounts of coffee, drink black or green tea to avoid caffeine.
LUNCH
100-150 g of grilled salmon. Option: canned salmon, mixed with mayonnaise and a small amount of freshly squeezed lemon.
Two cups of green salad with salad-lettuce or other dark leafy greens, dressed with olive oil and fresh lemon to taste.
1 kiwi fruit or cantaloupe and berries as above.
300 ml of still water.
SNACK
1 Apple
50-60 g Turkey breast or 200 g plain yogurt (no additives).
Small handful of hazelnuts, walnuts or almonds.
DINNER
100-150 g of grilled salmon.
Green salad as described above.
0,5 tbsp. vegetable steamed. Especially recommended for asparagus, broccoli, spinach, etc.
Not allowed the consumption of root vegetables — potatoes, carrots, beets, parsnip, etc.
Melon and berries.
300 ml of still water.
SNACK BEFORE GOING TO BED
1 pear or Apple.
50-60 g of chicken or slice of Turkey breast, or 200 ml plain yogurt.
Small handful of hazelnuts, walnuts or almonds.
MASSAGE TO HELP
To strengthen the effect of lifting and dieting will help lymphatic drainage complex for the face which also helps to remove puffiness. About us we were told the instructor fasbinder, author of the book "Faceculture" Alain Rososinskaya.
Before proceeding to the exercises, gently massage the head. Fold the fingers into a claw and make a minute little circular movements with the pads counter-clockwise over the entire head. Field of this, grab yourself for a tuft of hair at the roots, squeeze them in a fist and pull upwards. And so walk all over the head. Perform each exercise for a minute. And then proceed to lymphatic drainage.
Exercise 1. Put your hands on your forehead so that the tips of his fingers met in the center, wipe the forehead from the center to the edges. Repeat 3 times.
Exercise 2. Three fingers of each hand to gently press down simultaneously on whisky. Hold for 3-4 seconds. Then release. Repeat pressing three times.
Exercise 3. Put your fingers on your face so they seized and infraorbital area, and podborovye, and the upper part of the cheeks, squeeze and apply some pressure. Hold in this position for 3-4 seconds, then relax. Repeat 3 times.
Exercise 4. Slide the fingers a little lower on the cheeks. Press firmly and gently for 3-4 seconds. Relax and repeat 3 times.
Exercise 5. Put your fingers horizontally on the lips so that they captured his lips and adjoining region on the top and bottom. Gently push 3-4 sec. pause and repeat 3 times.
Comments
comments