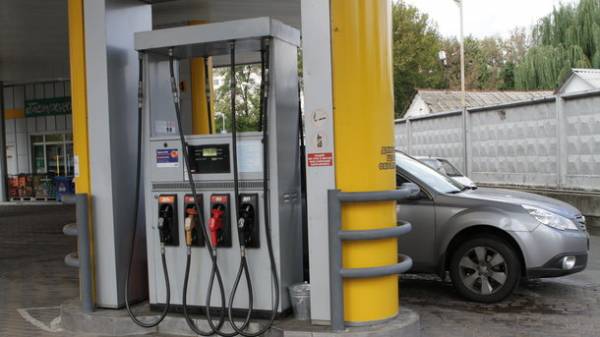 In Ukraine began to cheaper fuel prices for gasoline and diesel fell by an average of 50 cents per liter. According to the consulting group "A-95", now a-95 gasoline costs an average of 24,67 UAH/l, diesel fuel — 22,39 UAH/l. the Reasons experts call for two — the decline in world oil prices and significant volumes of previously imported to Ukraine fuel.
"Over the last month oil prices dropped from $ 53 to $ 47-48 per barrel. It is possible to predict lower prices until the end of June — beginning of July for 1 UAH/liter, or an average of 23.7 UAH/liter gasoline A-95 and to 21.4 UAH/l of diesel fuel", — told us the Director of "A-95" Sergey Kuiun.
Agrees with him Director of special projects of the SEC "Psyche" Gennady Ryabtsev: "If the oil prices drop 1%, it gives grounds for reducing the cost of gasoline by 10 cents in two weeks, and the change of national currency to the dollar at UAH 1 leads to a change in the cost of fuel at 60 kopeks Now have the coincidence of two factors that will eventually reduce the price of fuel in Ukraine in the coming days."
GAS. Continues to become cheaper and liquefied petroleum gas (LPG). From 19 to 20 June, the cost of LPG has decreased in several large networks on 0,7—1,7 UAH/l, reported by us in the "A-95". The average price — 10,5—11 UAH/liter.
"Despite restrictions on export LPG gas from Russia, in may in the Ukrainian market with a surplus of the resource, this led to the fall of quotations on the border of Ukraine and Poland, as well as to the rapid decrease in wholesale prices. In June the dynamics of decline remains" — told us in the "A-95". Estimated gas may be cheaper in July for another 50-60 cents per liter, or up to 9.5—10.5 UAH per liter.
Comments
comments