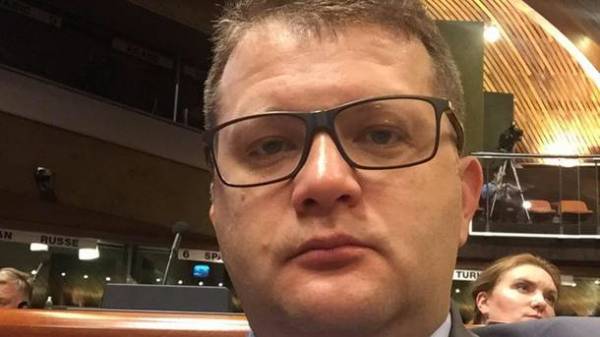 After the long-awaited recognition by the West the fact that Russia is a threat to him, about what was discussed at the Munich conference, the asymmetric reaction of the President of Russia Vladimir Putin was expected. This was stated by people's Deputy of Ukraine Vladimir Aryev.
"Exactly what you need for the negotiations in the "Normandy format" – a temporary recognition of passports ORDO. Demonstration that he is ready to go VA-Bank: or Ukraine along with the West agrees to his vision and terms of return-infiltration ORDO, or it recognizes its jurisdiction over these territories. The Kremlin has demonstrated that he is on concessions will not go", – Aryev wrote on his page in Facebook.
According to the MP, Kiev is now necessary to make every effort to destroy the confidence of the population of the occupied territories to Russia and the puppet regimes.
"The task is very difficult, but possible. The main thing that the Kremlin once again did not appear "voluntary" helpers of those who call themselves patriots and again is confused where it is necessary to destabilize. Unity need now especially will continue to be difficult. It is very difficult, and at the front in the first place. A country where there are internal conflicts of all against all, never in history did not win. Never! Need to remember this every day," he added.
As reported, Putin signed a decree on the recognition of "papers" so-called "DNR" and "LNR".
Comments
comments