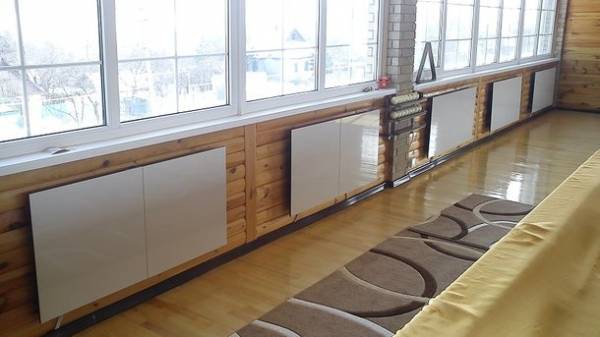 From today, 1 October, Ukrainians who use electric heating will pay for electricity at a reduced rate of 90 cents per kilowatt-hour.
According to the documents of the National Commission, carrying out state regulation in spheres of power and utilities (NKREKU), preferential tariff will be valid only in the heating season – from October to April inclusive.
Limit the amount of electricity consumed at this rate is 3 000 units per month. All electricity used above that limit is charged at standard rate – 168 kopecks/kWh.
Changes apply to residents of private homes electrical boilers, as well as apartments without gas and Central heating, which, respectively, are heated by electricity.
In addition, in the presence of two-band meter all electricity that is consumed during night time from 23:00 to 7:00, will be paid at twice lower rate – 45 cents per kilowatt-hour.
To go for the reduced rate, you need to document the change in the type of heating. Information about the new tariff and information about benefits should be included in the contract.
So, if the user sets the heating, he will be entitled to pay the lower rate. In this case, it will apply tariff "For people living in homes (including apartments) equipped in the prescribed manner electroheating installations". For such matters, please contact the customer service power companies in their regions.
After completion of the heating season, preferential tariff shall cease and the population pays for electricity at a single set by the regulator tariffs: up to 100 kW – 90 kopecks/kWh, over 100 kW – 168 kopecks/kWh.
We will remind, earlier Vice-the Prime Minister – Minister of regional development, construction, housing and utilities Hennadiy Zubko has warned that the heating season in Ukraine may start earlier than planned because of a serious cold snap.
Comments
comments