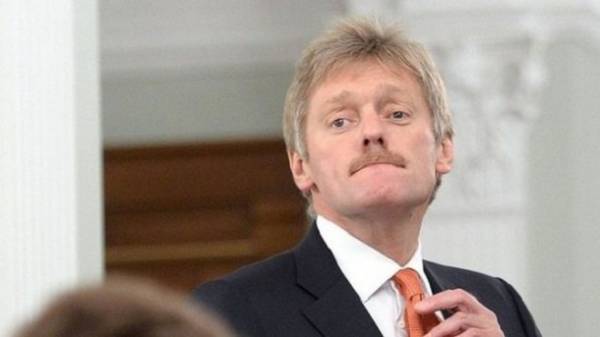 The Kremlin said they did not intend to listen to the statement of presidential Administration of the USA of Donald trump about the mass arrests of protesters in Russia because the police acted according to Russian law. The journalists said the press Secretary of the President Dmitry Peskov.
"We do not agree with such statement of a question. Those are not the calls to which we can listen," said Sands, commenting on the statement by the White House calling for release of peaceful demonstrators and how it will affect relations with the administration of Donald trump, who previously did not make such harsh statements on human rights in the Russian Federation.
Answering the question as it relates to the findings of Western media that the protests pose a real danger for the Kremlin, Peskov said, "Conducting such events in a coordinated manner, as required by law or for whom no danger is. Somewhere people come more or less people come, this is a normal process, when people take a civic stand".
"It is dangerous to provocative manifestation – Yes, it's really dangerous, it is dangerous to others. And yesterday in Moscow, when tens of thousands of people celebrated the national day of our country, that this group of provocateurs, they, well, actually, their actions carried a risk for citizens. It is dangerous and against such persons, of provocateurs, of course, law enforcement agencies take the necessary actions," Peskov stressed.
He noted that in many cities of Russia were a variety of events.
"Where they were held in accordance with the regulations in agreed locations and at the agreed time, they were quite organized, peacefully, without any problems. In several cities, as you know, including in Moscow, unfortunately, happened provocations, as warned, in fact, the city authorities", – said Peskov.
In particular, he noted that the agreed protest rally on Prospekt Akademika Sakharova, which took place on June 12, "was absolutely no problem."
"There were provocative actions. In this case, the police did everything they were required by law to ensure that the rule of law", – he stressed.
Recall, to protest the "Desired answers", which took place on 12 June across Russia, over a thousand people were arrested.
Comments
comments