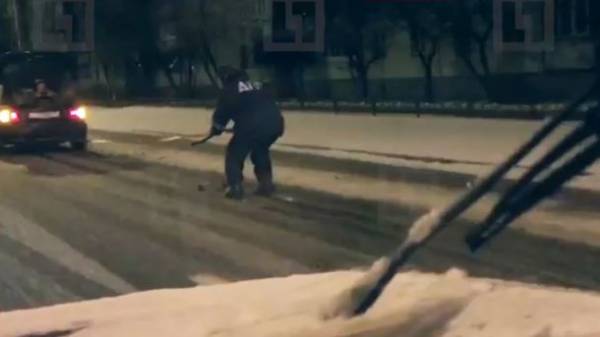 A video in which people in the form of DPS skis on the roadway of the street of Jaroslav Hasek – life.
On sent footage shows that the man holds the rope attached to the Audi, which is on low speed moving with the emergency alarm.
"So have fun in Kupchino. They rode on fresh snow for quite a long time. There were two or three people, they changed, and then stood for a moment and disappeared into the night. Don't know, it's a real COP or not. his companions were without form, as he is called, "dressed", even with the "stick" — says the eyewitness of the events on the record.
Comments
comments