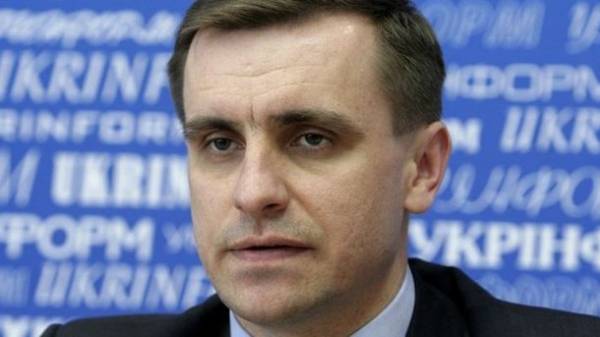 The actions of the participants of the trade blockade of Donbass is a barrier to the introduction of additional EU sanctions against Russian companies or intermediaries, who will have relations with "nationalized" by the militants the Ukrainian enterprises in the Donbas.
About it on air "Gromadsky" said the Deputy head of the presidential Administration Konstantin Eliseev, the TV channel "112 Ukraine".
According to him, such sanctions are imposed in two phases. The first warning to the responsibility of Russian business and fighters in case of raider attack of Ukrainian enterprises.
"And the second stage – if this raider seizure occurs, will be introduced targeted sanctions, against, first of all Russian businesses or intermediaries. If, for example, will be captured by some company, then its products will sell only in the territory of the Russian Federation. And if some Russian company will buy these products, then we will ask our European partners and the United States to introduce a targeted economic sanctions," – said Elisha.
He added that reaching such agreements is "quite realistic", but to implement it "we need something to deal with this blockade."
"Our us partners are saying right that in these circumstances, we are unable to impose sanctions because you punish yourself," said the Deputy head of the presidential Administration.
Yeliseyev also said that Russia is using the blockade to destabilize the situation in the Donbas.
We will remind, the mayor of Lviv Garden and President Petro Poroshenko discussed the blockade of Donbass.
Comments
comments