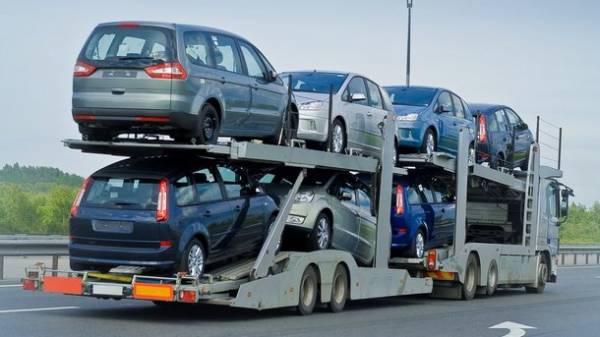 By the end of 2016, the volume of import of vehicles in Ukraine amounted to 122 954 units For the purchase of such number of motor vehicles importers have spent more than 1.9 billion U.S. dollars, according to the Association "Ukrautoprom". Thus, compared with the previous year, the import of vehicles increased by one-third, and the exchange of its acquisition costs increased by 74%.
The bulk of this imports totaled cars which were imported in the amount of 87 776 units, in the amount of USD equivalent to 1 billion 442 million At the same time, more than half of passenger cars last year came to Ukraine from five countries: Germany (20%); Japan (13%); France (7%); USA (7%); Romania (6%).
Regarding 2015, the import of passenger cars grew by 41% and the average customs cost of one car increased by $3.2 million and amounted to 16.4 thousand dollars.
At the same time, despite the liberalization of conditions of import of vehicles in operation, their share in imports fell from 39% in 2015 to 25% in the past year.
Out of 22.3 thousand imported cars with mileage the bulk (91%) were imported from EU countries on the average customs value of $7.8 thousand for the car.
In terms of new passenger cars imports grew by 72% to 65.5 thousand units of These cars importers a cost of 1 billion us $ 266 million.
Leader in the supply of new machines at the end of last year was Japan, from which to the Ukrainian market came 11 236 passenger cars. In the second place, Germany – 6 883 of the car. The United States became the supplier of No. 3 indicator 5 699 new cars. In fourth place Romania – 5 422 machine. The top five largest suppliers of new passenger cars in Slovakia with a score of 4 572 sent to Ukraine by car.
Comments
comments