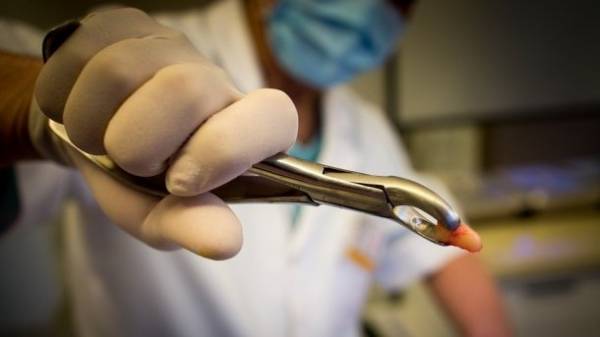 In Russia a woman-dentist of one of private clinics of St-Petersburg removed from the patient 22, a healthy tooth in exchange for their "services" 843 thousand rubles, the Correspondent reports citing the Main investigation Department of the TFR in the city.
It is noted that these dental services were made in 2014
"From criminal case materials follows that in 2014 the suspect in one of the houses in the Frunze district misled the 43-year-old local resident regarding the amount of dental care services, removed the last 22 healthy tooth, setting the "bridges" of poor quality and received from the victim more than 843 thousand rubles", – stated in the message Department.
Concerning 40-the summer suspect criminal case under part 3 St. 159 criminal code (fraud). Militiamen check information about possible similar crimes doctor.
Comments
comments