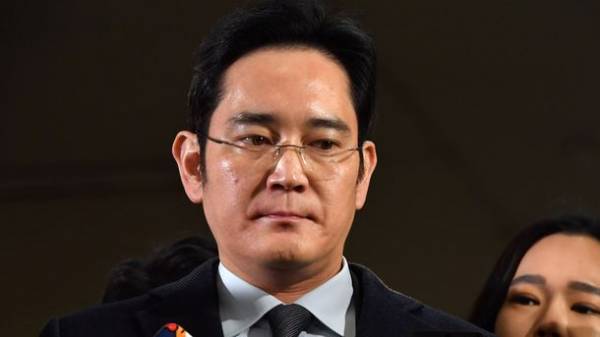 Paper major South Korean manufacturer of electronics and home appliances Samsung Electronics are trading in negative territory on the background of the actual arrest of the head of the Corporation's Lee Jae-Yong.
As the findings of trading, Samsung shares on the Korean stock exchange declined by 1.21% to the previous close. In this earlier paper of the company fell 3.2%.
"We will do everything possible that the truth is revealed in future litigation," said Samsung after the arrest of Lee Jae-Yong.
Recall that the court in Seoul issued a warrant for the arrest of the actual head of the Samsung Corporation Lee Jae Yong, who is accused of bribery in connection with a major corruption scandal around the President Park Geun-Hye.
Pending the court decision on their actual head of the Corporation will be in the city jail, Jivan 15 kilometers South of the capital, writes Korean Yonhap news Agency. The investigation will be completed before February 28, but may be extended for one month with the consent of the acting President of the South Korean Prime Minister Hwang Kyo Ahn.
Comments
comments