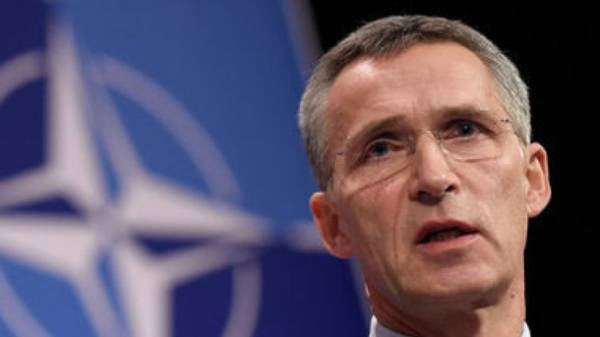 NATO Secretary General Jens Stoltenberg urged Russia to withdraw its recognition of Abkhazia and South Ossetia and withdraw its troops from the territory of Georgia. About this Stoltenberg said during at a press conference in Brussels, transfers "112 Ukraine".
"NATO is firmly committed to the security and territorial integrity of Georgia. We are concerned due to the fact that Russia deepens relations with Georgian regions of Abkhazia and South Ossetia. We call on Russia to reverse its recognition of these regions and withdraw its forces from Georgian territory", – said Stoltenberg.
He also added that NATO will continue cooperation with Georgia and to provide practical tools to help the country move towards a future membership in NATO.
As you know, Moscow recognized Abkhazia as an independent state after the hostilities between Russia and Georgia in 2008. Europe and the United States, in turn, recognized these territories as part of Georgia.
We will remind, on 15 February in Brussels at the headquarters of NATO began a two-day meeting of defense Ministers of member countries of the Alliance.
Ministers focused on ensuring the strength and flexibility of the Alliance in the context of the challenges posed to NATO, and will also consider the progress of increasing the presence of the Alliance on the Eastern borders of NATO in the framework of the policy of strengthening the defense and deterrence of threats.
As reported, the US deployed to the South of Romania military equipment, including tanksand 50 personnel, which will be based at the military base "Mihail Kogalniceanu".
In 2016 the defense spending of the countries-members of NATO has increased to 10 billion U.S. dollars. The NATO Secretary General noted that this is an important step for strengthening of defense of the countries-members of the Alliance. Stoltenberg noted that the indicator of 2% is made up of five countries, Romania and the Baltic States are approaching this level.
Earlier, the President of Lithuania Dalia Grybauskaite said that during the Russian exercises "West" along the borders of the Baltic countries will deploy troopswho "defiantly preparing for war with the West."
Comments
comments