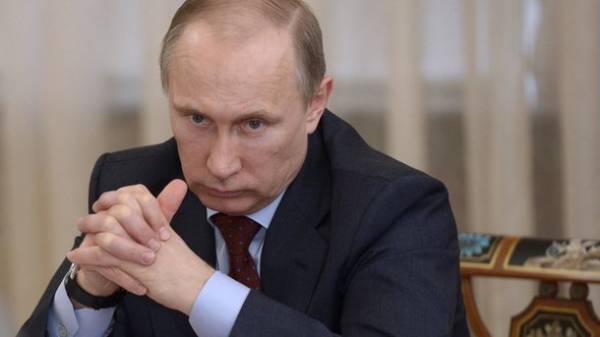 The President of Russia Vladimir Putin complained of the growing number of hacker attacks on state information resources of the Russian Federation. He said this meeting of the Board of the Federal security service.
"The number of computer attacks on the official state information resource in the past year compared to 2015, the company has grown three times. In this connection, you need to develop institutional segments of the state system of detection, prevention and elimination of consequences of computer attacks on information resources", – said Putin.
"On the agenda – improving the system of protection of information constituting a state secret, especially in the transition offices to electronic documents", – said the President of the Russian Federation.
Putin also said that the increased demands now and to the intelligence as operational data indicate that the activity of foreign intelligence services in Russia is not reduced.
According to him, last year, suppressed the activity of 53 officers and 386 of agents of foreign intelligence services.
"It is important to neutralize attempts by foreign intelligence services to access private information, especially in the field of military-technical potential of our country", – said Putin.
We will remind, the head of the security service of Ukraine Vasily Gritsak has declared that Ukraine is for Russian hackers is a proving ground where they conduct their experiments by applying keberatan, then to apply them in the countries of the West.
The President of Ukraine Petro Poroshenko has signed a decree which enacts the decision of the Council of national security and defence of December 29, 2016 "About the threats of cyber security of state and urgent measures to neutralize them".
Comments
comments