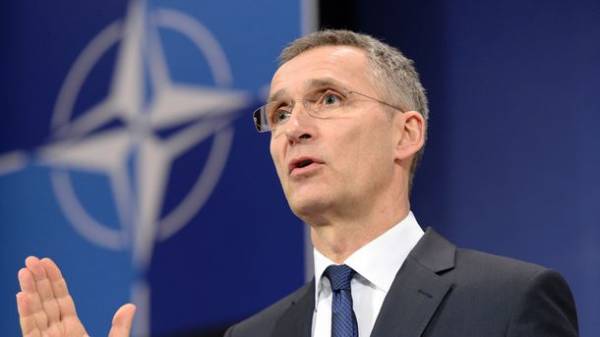 NATO Secretary General Jens Stoltenberg expressed support of Georgia's accession to NATO membership.
"We will continue to work together and provide practical tools to help Georgia in its final accession to NATO", – quotes Stoltenberg press service of the defense Ministry of the Republic on Thursday.
Stoltenberg said in Brussels at a briefing after the meeting of the NATO-Georgia.
According to the Secretary General, Georgia in cooperation with the NATO team has made significant progress towards implementation given her a significant stake (Substantial NATO-Georgia Package – SNGP).
"Georgia unites the close cooperation that covers various areas and issues. It is important to remember that this partnership is two-way, which means that we help and support each other. NATO assists Georgia in building defence institutions and in the implementation of the reforms. We recognize Georgia's achieved progress", – he said.
As told Stoltenberg at the meeting of the Commission discussed issues related to the existing situation in Georgia in terms of security and discussed the security of the Black sea, including the strengthening of NATO in the region.
The NATO Secretary General also noted that "the Alliance firmly supports the sovereignty and territorial integrity of Georgia" and also "expresses concern about the intense relations of Russia with the Georgian regions – Abkhazia and South Ossetia."
"We call on Russia to reverse the decision on the recognition of Georgian regions as independent States and call on Russia to withdraw its forces from Georgian territory", – the press service quoted the words of NATO Secretary General.
Comments
comments