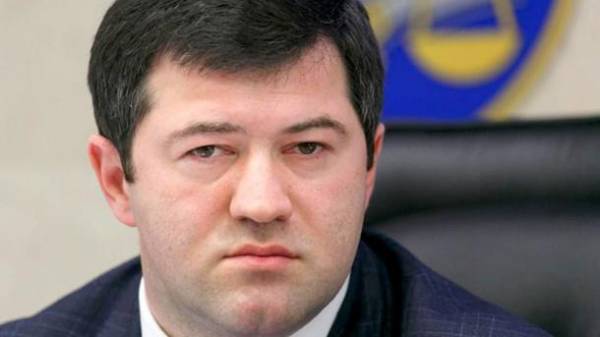 The passport for travel abroad, diplomatic passport of ousted Chairman of the State fiscal service of Ukraine Roman Nasirov will be stored in the State migration service of Ukraine. This is stated in the message on the page of SAP in Facebook.
The prosecutors said that upon review the Appellate court of Kyiv on April 19 the appeal of the defender Nasirova on the ruling of the investigating judge on the arrest of property confiscated during a search at the place of residence of the suspect in the town of Kozyn, cancelled the court of first instance partly granted the appeal in part of return of private belongings seized during the search.
"In terms of return, among other things, passports for travel abroad, diplomatic passport, we inform you that in the execution of the ruling of the investigative judge from 07.03.2017 on the application to Nasirov measure, the passports will be sent to the State migration service of Ukraine, where will be stored", – stated in the message.
However, registration and voting system of information services of people's deputies of Ukraine, certificate of the people's Deputy and the temporary certificate of people's Deputy will be sent to the Verkhovna Rada of Ukraine.
As reported, on April 19, the appellate court of Kiev partially satisfied the petition of lawyers of the ousted President of the SFS of the Roman Nasirov – the return of his seized during a search of the documents, namely passport, a foreign passport and an identification code.
Thus was abolished partially the effect of a decision of Solomensky court of Kiev on seizure of property. At the same time, remains in force court decision on recognition Nasirov leave the country, which he must deliver all the documents to law enforcement agencies.
As reported, on March 2, detectives NABOO Nasirova arrested and reported to him about suspicion in abuse of power and official position.
Nasirov is suspected that in the period from may 2015 to March 2016 received a number of ungrounded and illegal decisions on the installment payments on rental payment for use of mineral resources involved in the so-called "gas scheme Onishchenko," which resulted in causing the state losses totaling 2,019 billion.
Investigative actions were held in the framework of the investigation of facts of embezzlement of funds during the extraction and sale of gas under contracts of joint activities with JSC "Ukrgasdobycha".
March 7, Solomenskiy district court of Kiev chose Nasirova measure of restraint in form of detention for a period of 60 days with an alternative of Deposit in the amount of UAH 100 million.
March 16, SAP announced that the Deposit in the amount of 100 million UAH for Nasirov made his wife and father-in-law, late in the evening of March 16, Nasirov was released from custody.
Comments
comments