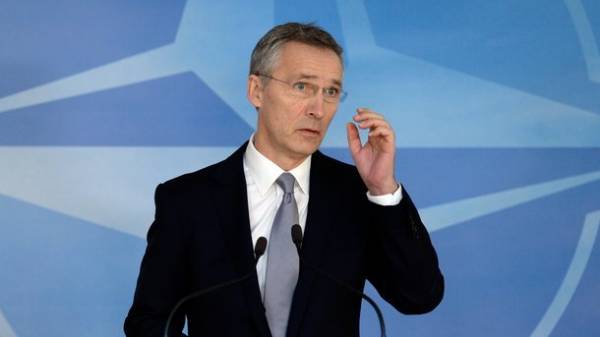 Accommodation in the East of Europe of NATO forces is balanced and defensive in nature, so the number of forces in the region will not be commensurate with the forces that Russia deploys. This was told at a press conference in Brussels NATO Secretary General Jens Stoltenberg.
"We will not deploy as many tanks and planes as Russia deploys. Our goal is to prevent conflict and not to provoke him," said the NATO Secretary General.
"Four multinational battle groups reached full operational capacity by June," – said Stoltenberg.
According to him, "they are evidence of transatlantic cooperation and resolve of NATO, and they send a clear message to any potential aggressor."
We will remind, on 15 February in Brussels at the headquarters of NATO began a two-day meeting of defense Ministers of member countries of the Alliance.
The Ministers will focus on ensuring the strength and flexibility of the Alliance in the context of the challenges posed to NATO, and will also consider the progress of increasing the presence of the Alliance on the Eastern borders of NATO in the framework of the policy of strengthening the defense and deterrence of threats.
As reported, the US deployed to the South of Romania military equipment, including tanksand 50 personnel, which will be based at the military base "Mihail Kogalniceanu".
In 2016 the defense spending of the countries-members of NATO has increased to 10 billion U.S. dollars. The NATO Secretary General noted that this is an important step for strengthening of defense of the countries-members of the Alliance. Stoltenberg noted that the indicator of 2% is made up of five countries, Romania and the Baltic States are approaching this level.
Earlier, the President of Lithuania Dalia Grybauskaite said that during the Russian exercises "West" along the borders of the Baltic countries will deploy troopswho "defiantly preparing for war with the West."
Comments
comments