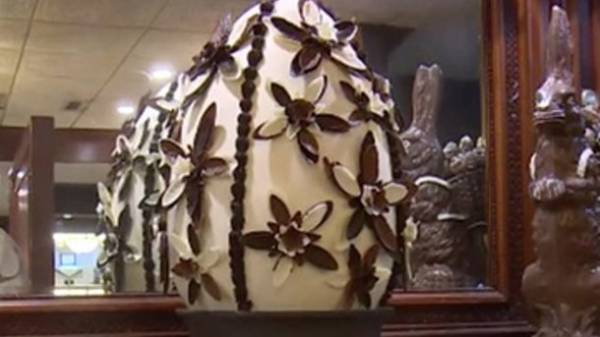 In the American city of lake Elmo, Minnesota, have produced a giant chocolate egg. About it reports UPI.
The owner of the restaurant Lake Elmo Inn has instructed the cook to make for Easter egg, weighing 45 pounds. The work took three days.
The shell made of eight layers of white chocolate. The two halves of the eggs were done separately and then put together and covered the seam with a frame of dark chocolate. The surface was decorated with 240 colors of the same product.
The restaurant plans to show the egg to visitors until April 23. "People love it because it so big and not like the other," said chef Marty. Last year she made an egg weighing 13 pounds.
This year Catholic and Orthodox churches celebrate Easter on the same day — April 16.
Earlier it was reported that in Texas scattered from a helicopter five thousand Easter eggs.
Comments
comments