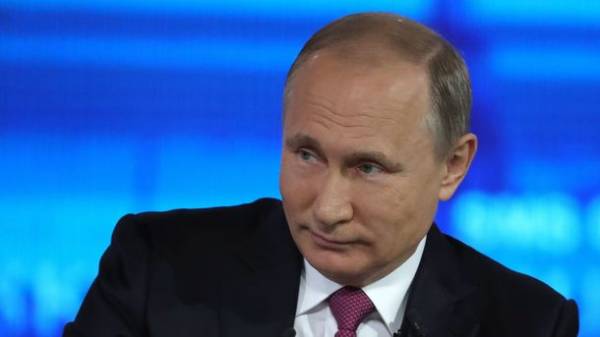 The closing part of the Russian-Ukrainian border near the Donbas to the political settlement of the situation will lead to the death of many local residents. This was stated by Russian President Vladimir Putin in an interview with the American Director Oliver stone.
"The most important thing now is to ensure a political settlement," – said Putin.
"The Ukrainian leadership insists that the border in the area where the unrecognized "Republic" should be closed. And, indeed, the Minsk agreements require the closure of the border with Russia to Ukrainian border guards, but only after we adopted the key political decisions", – he added.
"However, before these decisions will be accepted and implemented, while people in these unrecognized "republics" will not be safe, the closure of the border will mean only one thing – that people will be surrounded and later destroyed", – says the Russian leader.
As you know, captured through the Moscow section of the Russian-Ukrainian border in the Donbas militants are regularly supplied arms, mercenaries of the Russian Federation and money.
Comments
comments