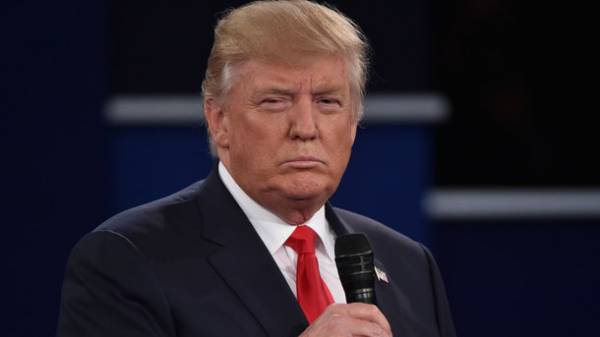 Officials of the American intelligence hiding part of the secret information from Donald trump, because they are worried about leakage or compromise. The decision underscores the deep mistrust of intelligence to the President, emerged after the contact information of team trump with Russia, as well as disrespect of the President to the US intelligence. About it journalists write Shane Harris and Carol Lee in his article in The Wall Street Journal.
Intelligence agencies had not provided information to the President or the Congress, but then the lack of information was not caused by doubts about the reliability and discretion of the President, the newspaper writes, citing its sources among the intelligence officials.
Officials emphasize that while they do not know the situation, when really important information on threats to national security was not transferred to the President. However, those omissions, which have now, enough to see the split between the White house and intelligence agencies.
The decision not to disclose their sources and methods was largely due to trump's admiration for Russian President Vladimir Putin. U.S. intelligence agencies earlier said that Russia influenced the electoral process in favor of trump. In relation to some current and former advisers trump were investigated, regarding their relations with Moscow.
After the resignation of Michael Flynn many of the congressmen was asked to publish the transcripts of his conversations with the Russian Ambassador. During his briefing on 15 February, the President called the leak of information about Flynn from the American intelligence services a criminal. For many workers, the exploration is resumed and even increased the concern about the actions of the President. A former senior intelligence official mark Lowenthal notes that it is not concern about the legitimacy of the elections, and experiences about institutional integrity. Lowenthal, says that this has not previously happened in the relationship of intelligence and the President, and this is clearly not good for the country.
Recall that the New York Times wrote that the team trump spoke with the Russian special services during the year before the election. The publication notes that us intelligence agencies have tested how these contacts are connected with Russia's attempts to influence the outcome of elections.
The publication mentioned that the connection with the Russian special services were engaged by Paul Manafort and Michael Flynn.
As previously reported, the Advisor to Donald trump on national security issues, Michael Flynn resigned in connection with the discussion of sanctions with the Russian Ambassador a month before the election, trump the President.
Comments
comments