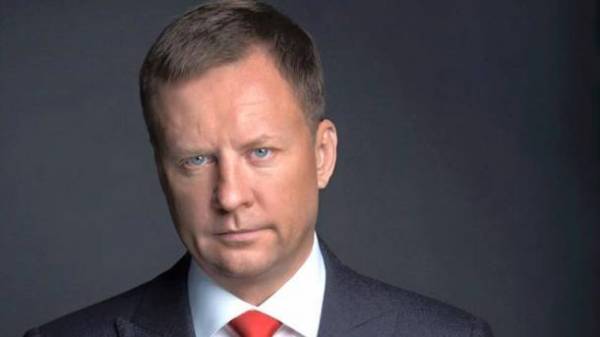 The Kremlin annexed Crimea launched a wave of patriotism in Russia, so the people supported the crimes of the Russian authorities against Ukraine. Told about it in interview "Censor.NO," the former Deputy of the state Duma Denis Voronenkov.
According to him, the Russians on the background of patriotism do not pay attention not criminal acts of the Russian government, as it was in Nazi Germany.
"This is a huge trouble. The situation in Russia now as in Nazi Germany of Hitler. Everyone knew that it would destroy the Jews, but continued to work with him for many years, pretending that nothing is happening. The whole state has gone mad in pseudo-Patriotic frenzy. Many things are now identical in Russia. As one famous writer: "What unites Russia Ivan and Magomed? This is an opportunity to steal something for free". Then go all national, religious and language differences. Crimea has become such a litmus test – he has brought Russia around the idea to steal something from his neighbor. Many citizens of Crimea would have acted the same way – they have the same thinking. Came to the Americans in the Crimea, and said: now here is America and the pensions of thousands of dollars, so they would and America voted," – said Boronenkov.
He said Ukraine has a high Patriotic enthusiasm, through which you can confront Russia.
"War is a disaster. The Ukrainians must be a high level of willpower. The will of the victim, but to defend his territory. I see that there are very high Patriotic enthusiasm. Different do not win the war in any way. Otherwise, Ukraine will have to push and break, the Kremlin will not stop. Today's Russia in any case do not need a successful Ukraine. Only with the change of this power can change something, an Epiphany to come," said the politician.
Also Denis Boronenkov told me how abandoned a political career in Russia and moved to Ukraine, where, according to him, took Ukrainian citizenship. He said that Kiev is the city from which you do not want to leave and intends to be useful to the country.
Comments
comments