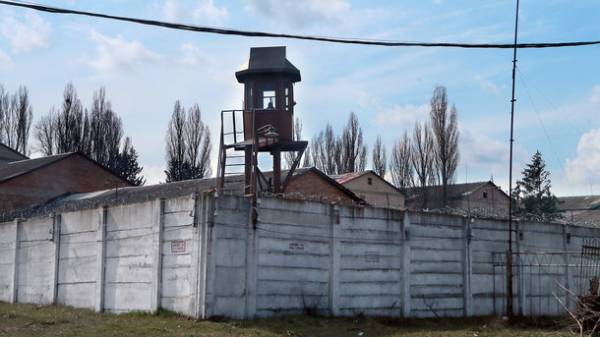 The Ministry of justice of Ukraine has proposed to lease long-term lease of strategic agricultural enterprises land of the penitentiary service. This was stated by Deputy head of the Ministry of justice Denis Chernyshov live ZIK.
"If the government approves our concept, we plan to practice all land in the penitentiary system in the long term strategic agricultural enterprises. The received means will be directed to modernization", – said Chernyshov.
According to him, the land at the disposal of the prison service a lot – about 39 thousand hectares of land of different quality in different regions of Ukraine.
"The farm of the penitentiary system of Ukraine is quite large. However, the achievements of 25 years of existence the system is quite negative. Far from the Soviet Union, we never left, except that some leaders of the prison became a sort of pseudo-businessmen who work for themselves and carry out various transactions," said Chernyshev.
SEE ALSO
Rotten food and beatings in the colony in Zhytomyr region raided check
Long-term lease, according to the Deputy Minister, must be 5-10 years.
"Attracting prisoners to work is an important element of resocialization, not for profit. So we are in talks with the government about that, perhaps, we were provided with state orders that we can execute, e.g., desks for schools and other equipment. In particular, in light industry, we today occupy a significant amount of the market, where we carry out orders for the Ministry of defense and the National guard's clothing," said Chernyshov.
Recall. it was reported earlier that Ukraine increased the mortality rate of prisoners in the colonies.
Comments
comments