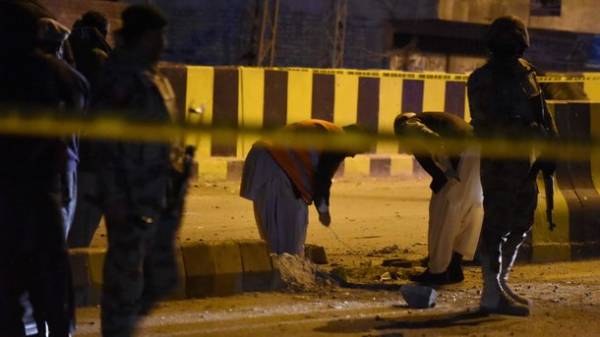 The number of dead in the attack in Lahore in Pakistan has increased to 13 people, 83 injured. This publication reports Reuters, citing inspector-General of police in Punjab province, the TV channel "112 Ukraine".
"It was a terrorist attack. A suicide bomber blew himself up when he conducted negotiations between police and protesters", – reported in the police of Pakistan. Also in the power Department noted that the explosion killed five police officers died.
According to the publication, the responsibility for the terrorist act claimed by the representatives of the groups of Pakistani Taliban, Jamaat-ur-Ahrar. "The group also warned that the attack in Lahore was the beginning of a new campaign against government agencies," reports Reuters.
Recall that the explosion occurred at the meeting of pharmacists. They were protesting against the new amendments to the law governing the sale of drugs. The militant group Taliban has claimed responsibility for the attack.
Comments
comments