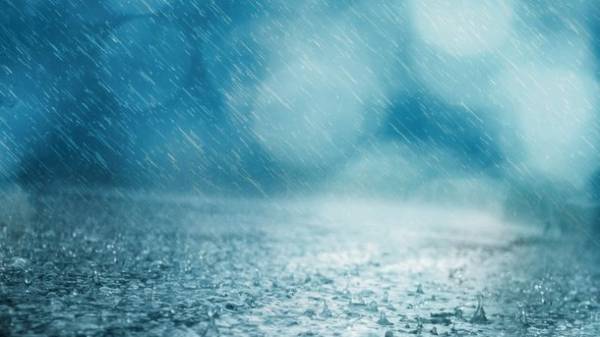 Tomorrow Ukrainians across the country will face the cold. 22 Aug atmospheric front, which entered the territory of Western Ukraine, will move inland. Therefore, in most areas the rains, as the air temperature drops to +17..23 degrees.
About this Facebook informs the forecaster Natalia Didenko.
"Tomorrow – cold. The truth about it today can tell us all who is in Western Ukraine. There is a significant decrease in air temperature has occurred. 22 Aug atmospheric front will move deeper into Ukraine and therefore in most areas the rains. And low rear temperature front will spread to North, Central and some southern areas. During the day tomorrow before colder 17-23 degrees Celsius," – says Natalia Didenko.
The forecaster notes that on Tuesday, the heat still remain in Sumy, Kharkiv, Lugansk, Donetsk, Zaporizhia regions and in most districts of Dnepropetrovsk region. However, on Wednesday, August 23, the heat subsides and in these regions.
SEE ALSO
Psychologists have explained why people are always dissatisfied with the weather
In Kiev tomorrow, August 22, also promise to radically change the weather.
"In the capital the rain and cold to + 18 + 20 degrees, perhaps lower. How will the cold," says Natalia Didenko.
According to the forecaster, Ukraine, August 23 will hold the fresh cool weather with occasional rains. But the forecast for Independence Day is constantly changing, says Didenko.
"On Independence Day, August 24, the forecast model is changed every day. In short, the weather will be cool, even more fresh + 20 + 25 to the North, including Kiev, + 17 and + 23 degrees. Rain is most interested in the capital, it is clear and logical. Because a lot of festive events and just good. The second map," wrote forecaster.
She notes that on 24 August in the North-East of Ukraine, nearly over Moscow, but closer to Smolensk, will be the center of the cyclone. Under the rain of a cyclone may be part of the territory of Ukraine. The most likely precipitation will take place in Sumy, Kharkiv and places in Chernihiv regions. A significant portion of Ukraine will be in the sun.
Whether the rains will be held in Kiev on Independence Day, hard to say yet.
"On 25 August in Ukraine will begin again warming," – said the forecaster.
We will remind, today in Western Ukraine declared a storm warning.
Comments
comments