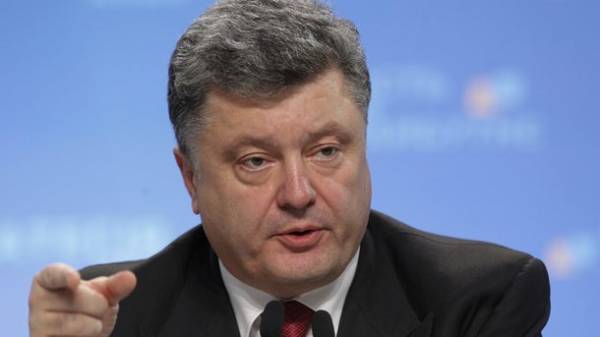 The President of Ukraine Petro Poroshenko said that the Ukrainians can live without controlled by the FSB of the Russian social networks.
About this Poroshenko said during the actions devoted to Day of memory of victims of political repression on the territory of National historical memorial reserve "bykivnya graves", UNIAN reports.
"Over the last three years, we are de-communization, that's why there was the so-called "demolition of monuments to Lenin in Ukraine", and that's why I cleared the map of Ukraine from the names of her torturers and murderers, that's why they updated the nameplates of the streets, because the Communist idols and there will be places in our country," he said.
"By the way, and without controlled "KGB-FSB" social networking my Ukrainian people, too, can live", – the President added.
Recall, may 15, Poroshenko signed a decree enacted the decision of the Council about the update of the list of sanctions against some Russian companies, according to which Ukraine will be blocked access to Russian social networks "Vkontakte", "Odnoklassniki", resources, Yandex, Mail.ru and prohibited use of accounting software product 1C.
The mechanism of blocking of access to the Russian information resources on the Internet and banning the use of the program 1C is mandated to fulfill the Cabinet of Ministers and SBU with participation of national Bank.
On 17 may, the presidential decree entered into force.
Comments
comments