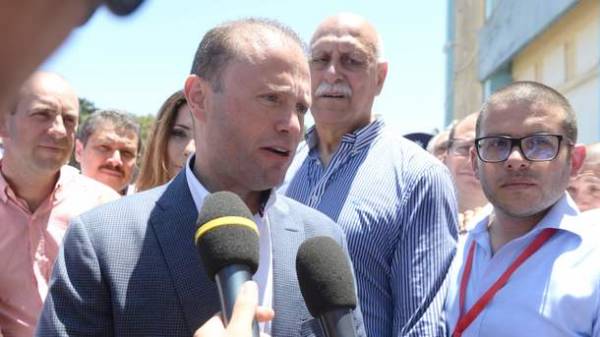 The leader of the labour party and current Prime Minister of Malta Joseph Muscat declared victory in early elections, which he announced last month amid the offshore scandal. It is reported by the European true with reference to Reuters.
According to reports Pro-government press, the leadership of the labour party expects to gain in the elections, nearly 55% of the vote, reports the Times of Malta, while their main opponents, the Nationalist party of Malta – 44% of the vote. However, the official vote count is still ongoing.
"People have clearly decided to stay on the path to even better results", – commented on the successful results of Prime Minister Joseph Muscat.
The leader of the nationalist party of Malta Simon Busuttil in his Twitter acknowledged defeat.
"I just called Joseph Muscat to admit defeat. As always, we respect the decision of voters," said Busuttil.
Thanks to the victory of the labour party Prime Minister Joseph Muscat will be able to remain in his post for a second term.
Recall, Muscat has announced early elections amid offshore Panama scandal Papers.
His wife was accused that she allegedly headed the offshore campaign, received money from the ruling family of Azerbaijan under the license of the Bank of Azerbaijan in Malta. Muscat denies the charges.
Comments
comments