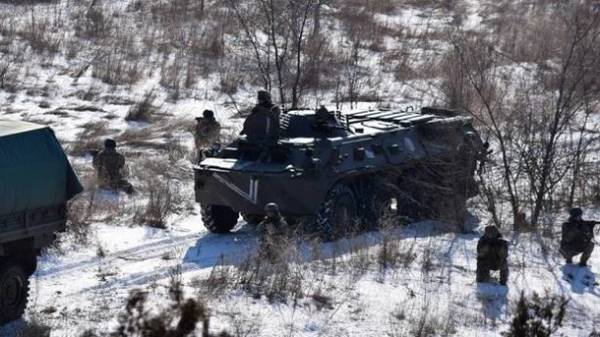 In Ukraine for 2017 will be about 25 brigade exercise, in which it is planned to involve about 80 thousand reservists to restore skills and combat coordination. About this said the chief of the General staff Viktor Muzhenko, reports "Interfax-Ukraine".
"This year the number of brigade exercises with firings will increase to 25. Their feature – the continuation of the experiment on attraction to the teachings of reservists. Today's exercises involved about 1 thousand reservists. This experiment is justified. We moved to a different system of training: last year we were preparing for 15 days, this year – 30. From this period, half goes to the recovery skills, half – combat coordination," – said Muzhenko.
He recalled that in 2016, a similar exercise was attended by about 40 thousand reservists.
In turn, the commander of the 53rd Ombre Mat Alexander Gruzevich told, than will be engaged in Ukrainian defenders on the ground.
"All involved about 1 thousand reservists. According to the task that will be maneuverable defense in conditions of confrontation with the enemy, will apply a BMP, T-72 tank supported assault and army aviation," he said.
We will remind, since January 17 on the basis of one of the mechanized brigades operational command of the "West" of the Land forces of Ukraine will start training camp with the personnel of the operational reserve of the 1st queue.
Comments
comments