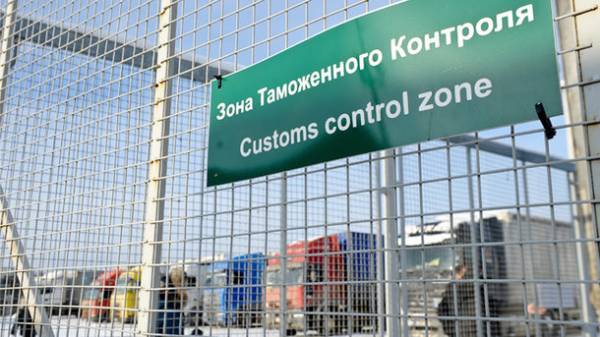 Ukraine to impose additional duties for Russian goods in case of default of Russia's WTO ruling on the transit of goods. This was stated by Deputy Minister of economic development Natalia Mykolskiy in the air "Gromadska".
"We can say with high probability that Russia does not comply with the decision of the WTO voluntarily if it will be in favor of Ukraine. So in this case we will use the mechanism of withdrawal of concessions. This means that Ukraine will have the right to cancel in relation to Russia certain benefits that we provide. For example, we can apply additional duties to goods from Russia, to establish quotas, and more," said Gaina.
Mykolska noted that the Ukrainian side is trying to overturn restrictions transit from the Russian Federation at the stage of consultations, but was refused.
A spokeswoman for the Ministry added that due to the prohibition of the transportation of goods via the territory of the Russian Federation, Ukraine has almost lost the market of Kazakhstan and Uzbekistan. "96.6% of Ukrainian products are supplied to Kazakhstan transit through Russia, 82,8% – in Uzbekistan," she said.
We will remind, Ukraine has filed a suit against Russia to the world trade organization because of the limitations of transit. The claim about the limitation of transit was already the second claim of Ukraine to the WTO against the Russian Federation for the last time. 15 September 2016-Ukraine has started the procedure of appeal against the decision of the RF government on introduction of embargo on the transit of Ukrainian goods to the Russian territory in direction of third countries. Now is collecting materials for the third claim, which will cover numerous prohibitions and restrictions on the import of Ukrainian goods to Russia.
Mutual trade restrictions between Ukraine and Russia were introduced in January of this year, due to the fact that Ukraine and the EU entered into force the free trade regime. Winter was considerably restricted the export of Ukrainian goods to Russia, and then it imposed a full embargo on food exports from Ukraine to Russia. In July, Russia continued the policy of trade restrictions, closing the transit of Ukrainian goods through its territory towards third countries, especially Kazakhstan and Kyrgyzstan.
Comments
comments